Elegant Themes
Elegant Themes is one of the leading WordPress theme shops, and its flagship theme, Divi, has been a runaway success — thanks largely to its drag-and-drop page builder tool.
However, it's actually possible to get access to that very same page builder tool without switching to the Divi theme. Thanks to the release of the Divi Builder Plugin, you can now add this powerful visual content editor to any WordPress website — no matter what theme you're using!
If you want more control over how your WordPress website looks, then this plugin could be what you're looking for. Read on to find out exactly what it has to offer and how easy it is to use.
Divi Builder Features
The Divi Builder is now available as a standalone plugin, and will work with any WordPress theme — not just those from Elegant Themes.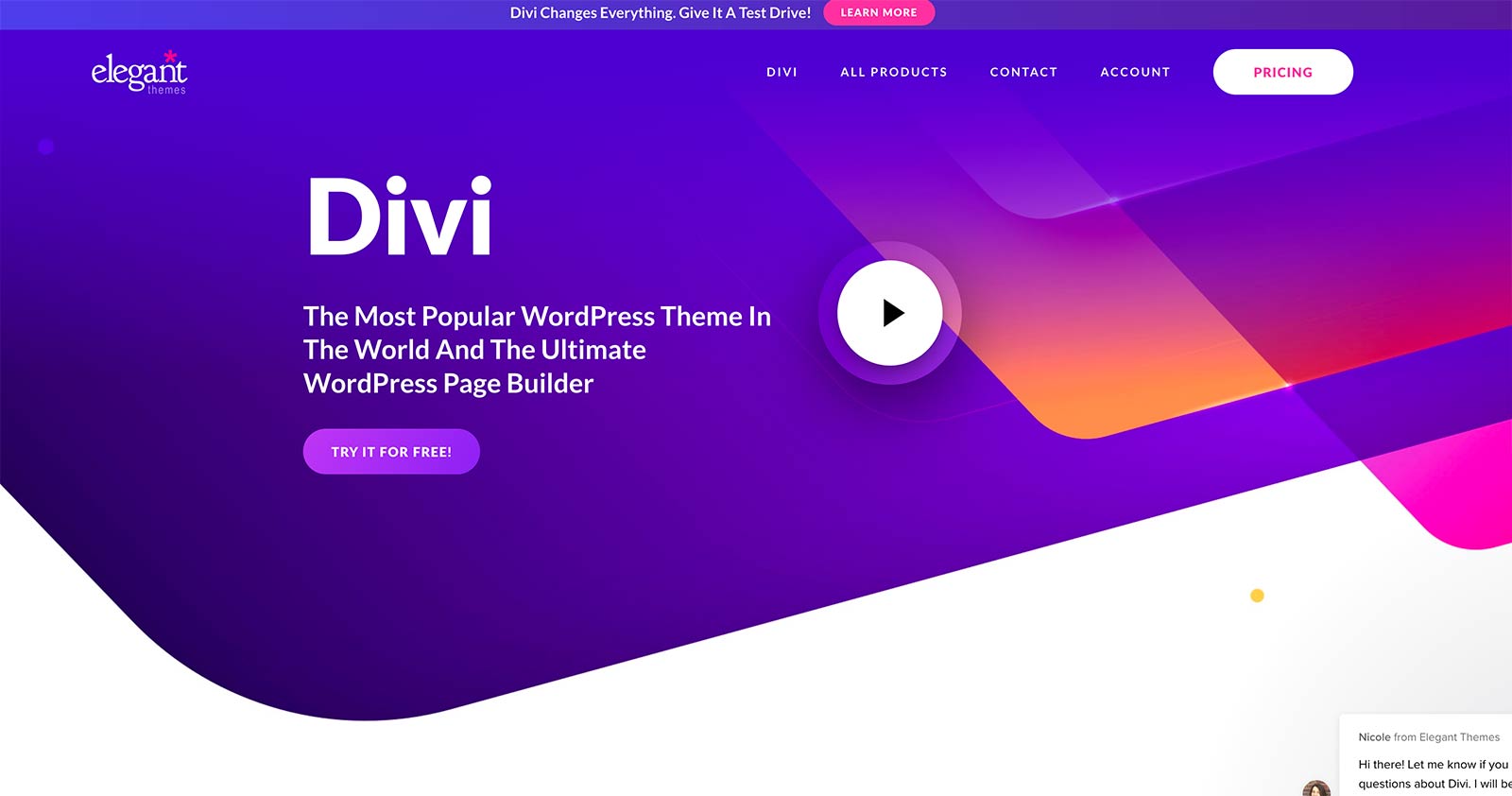 The Divi Builder plugin should add a drag-and-drop content editor to any WordPress theme.
During testing, I used it with a child theme for the Genesis Framework from StudioPress — and almost everything worked as expected. This is a pretty big deal, as adding even basic page layout editing to WordPress can really help you to enhance the homepage and other content on your website.
Sure, there are other standalone page builders available for WordPress, but, as we're about to see, Divi Builder has several features that separate it from the competition.
DRAG-AND-DROP VISUAL CONTENT EDITOR
Divi Builder may have started out as a back-end page builder tool, but it's now a true front-end visual editor. Thanks to this upgrade, rather than working in the back end or WordPress Dashboard area of your website, you're effectively live editing the front end of your website through a WYSIWYG (what-you-see-is-what-you-get) interface.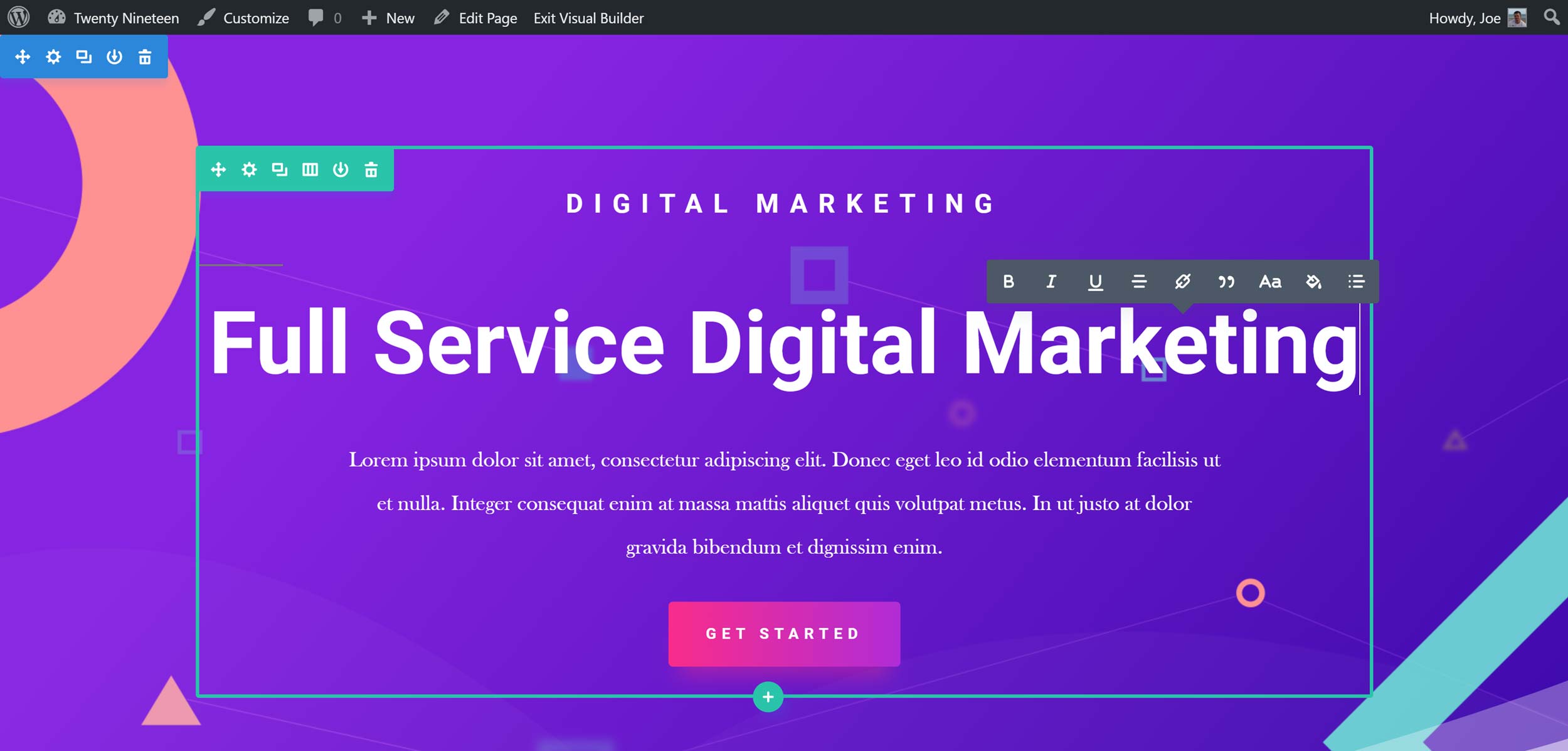 Divi Builder now has a WYSIWYG front-end visual editor for creating custom post and page layouts.
The main downside of back-end page builders is you don't really know how your design will look until you switch to the front-end view. Therefore, being able to work directly on the front end of your website, as you can with the latest version of Divi Builder, gives you an accurate picture of how your visitors will experience your content. This saves time, as you don't have to keep switching between back and front end views, and also removes the frustration of discovering your layouts don't look the way you intended.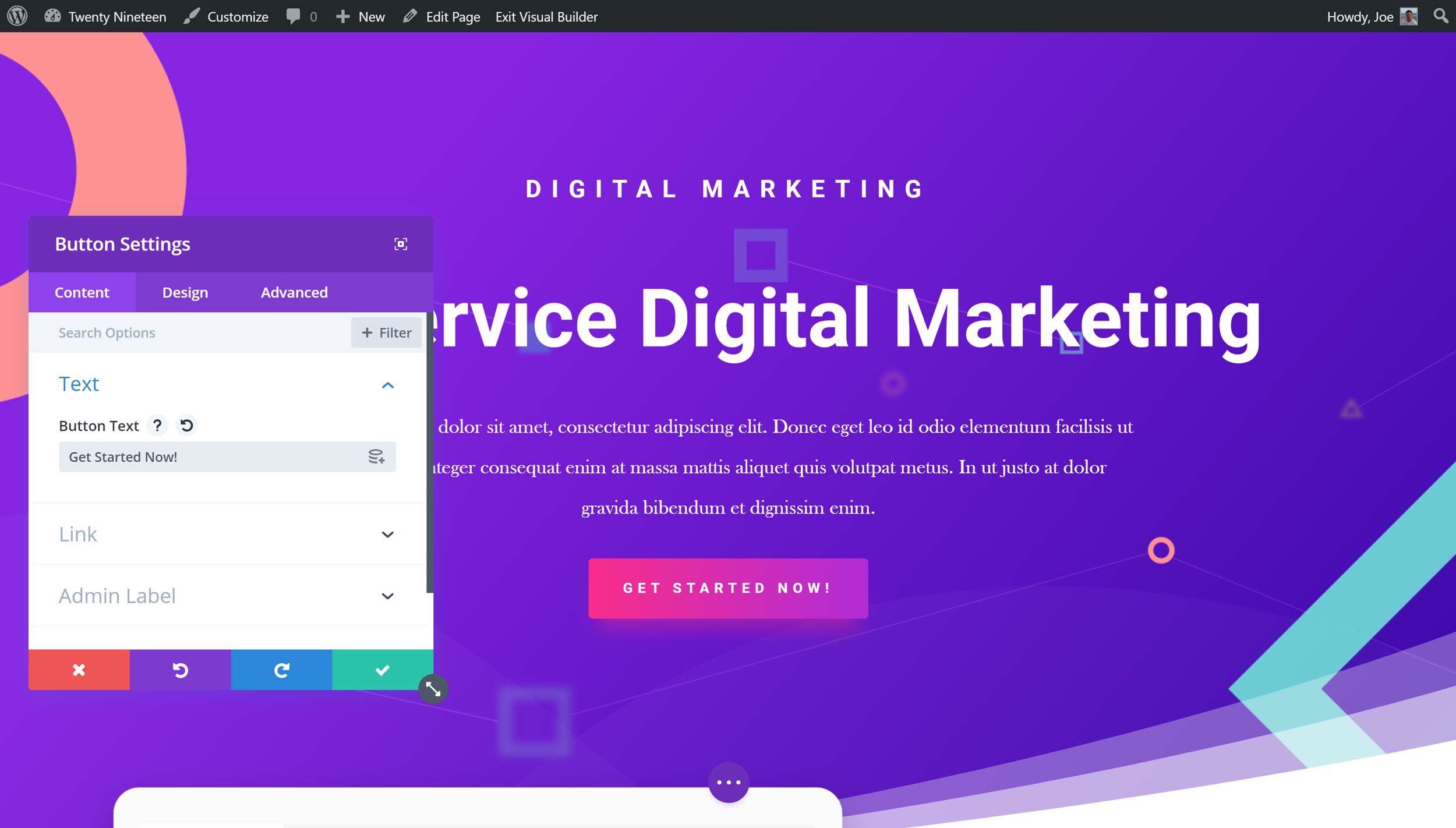 You can customize any of the elements on your page through the visual editor.
As you can see from the above screenshot, you can simply click on a page element — including text — and start editing it. As you're working on the front end of your site, you can see exactly how the page will look to your visitors.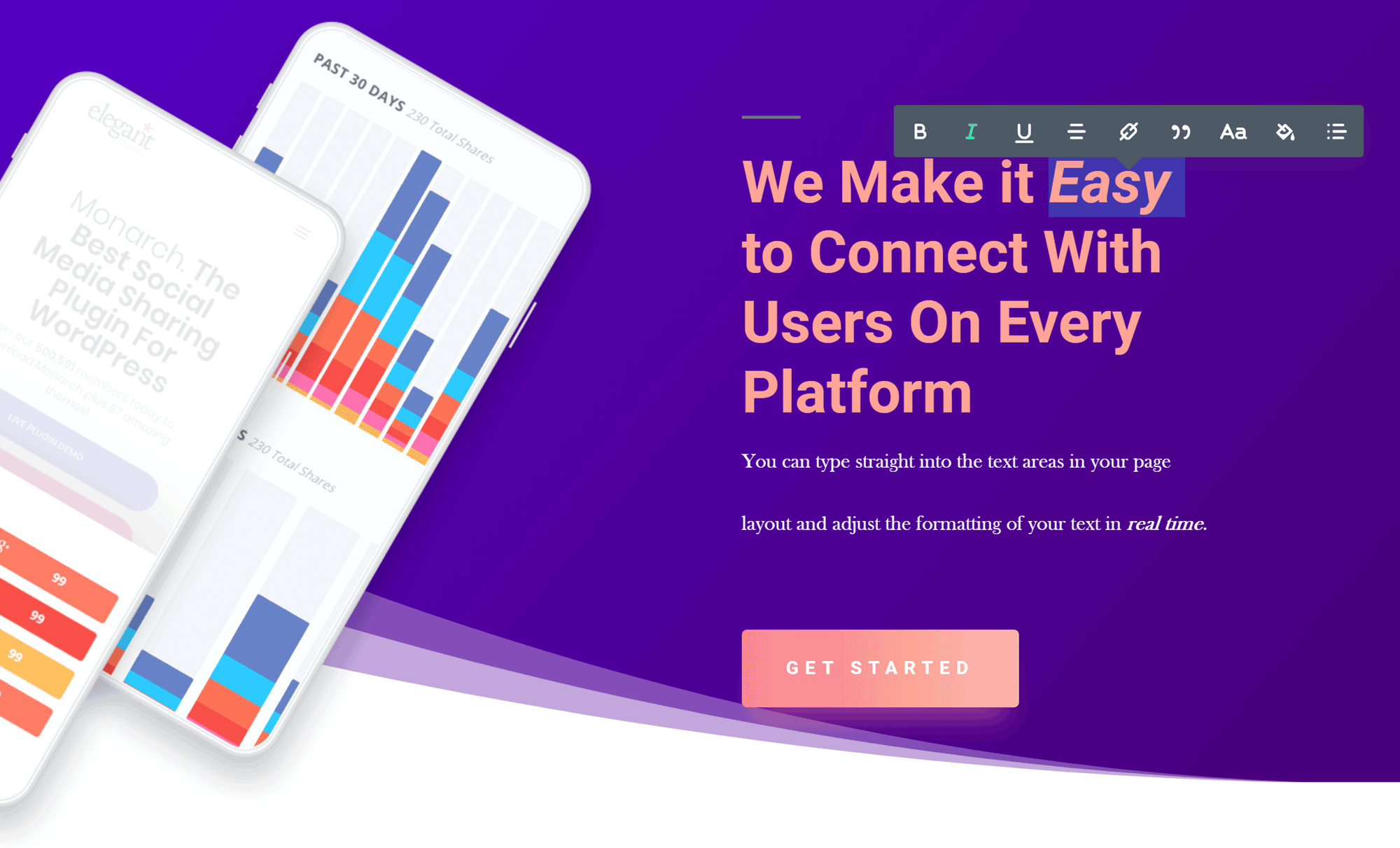 Text can be edited inline through the Divi Builder interface.
However, working in the back end mode does have some advantages. For one, you can get a good overview of how the page has been constructed, including which modules are in use and how they're organized. It can also be useful when you're planning a design and aren't yet too concerned with how it will look, but are instead focusing on the page structure.
Thankfully, Divi Builder now lets you switch to wireframe mode, effectively hiding the content of each module and making the structure of the page more prominent. In wireframe mode, you get a good overview of the layout of your page and which modules are in use. You can then quickly drag things around and adjust the layout without the content of the modules getting in the way.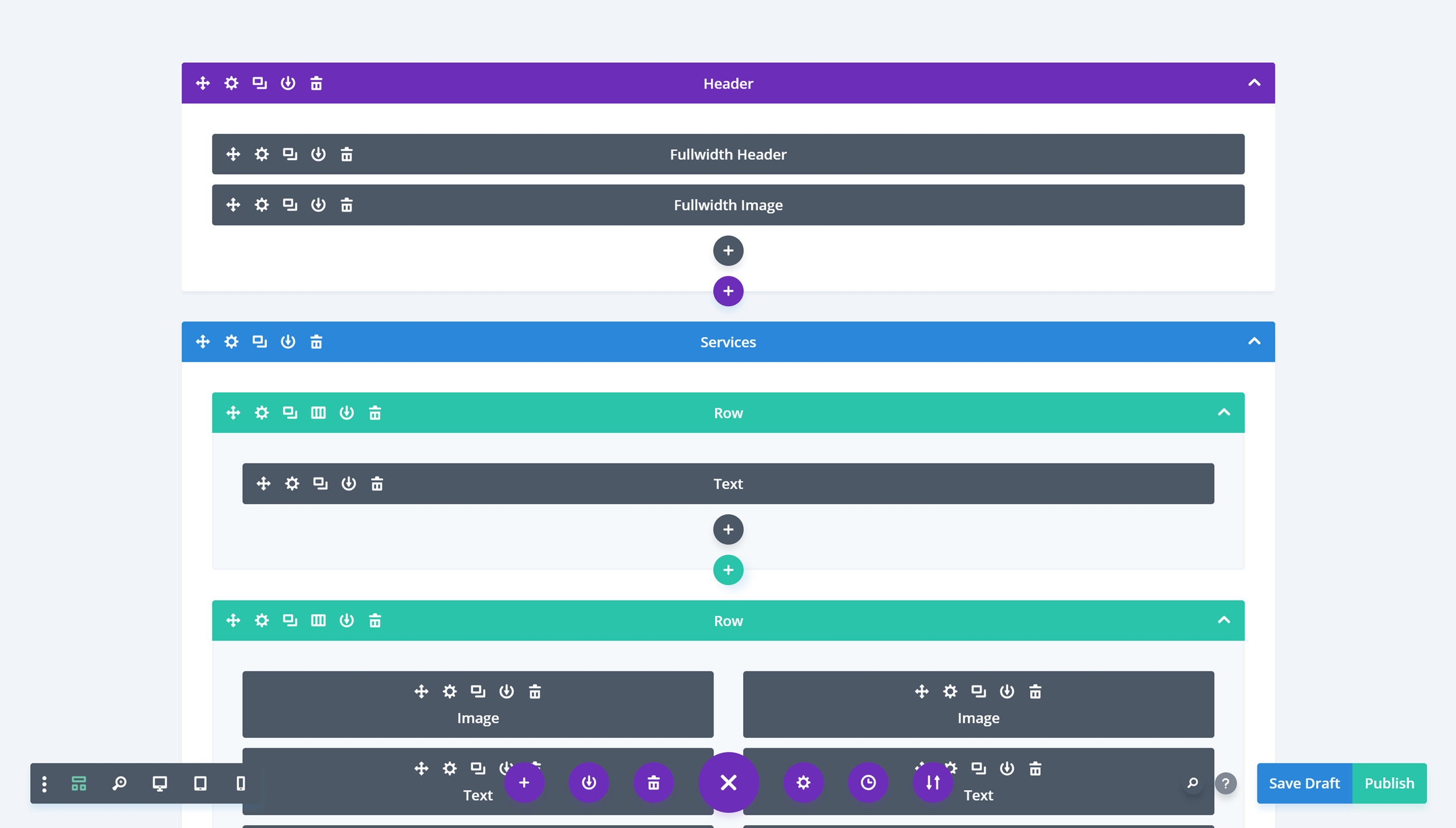 Wireframe mode gives a good overview of the page layout and makes it easier to move whole sections around.
By providing these two modes, Divi Builder lets you work in the way you want, when you want.
As well as the front-end visual editor and the wireframe mode, a few other features have been added to the Divi Builder interface since its release. Now you can easily undo and redo any actions you've performed in the editor, switch to a mobile viewport to see how your layout will look on a smartphone, and zoom in and out to get a good overview of the entire page.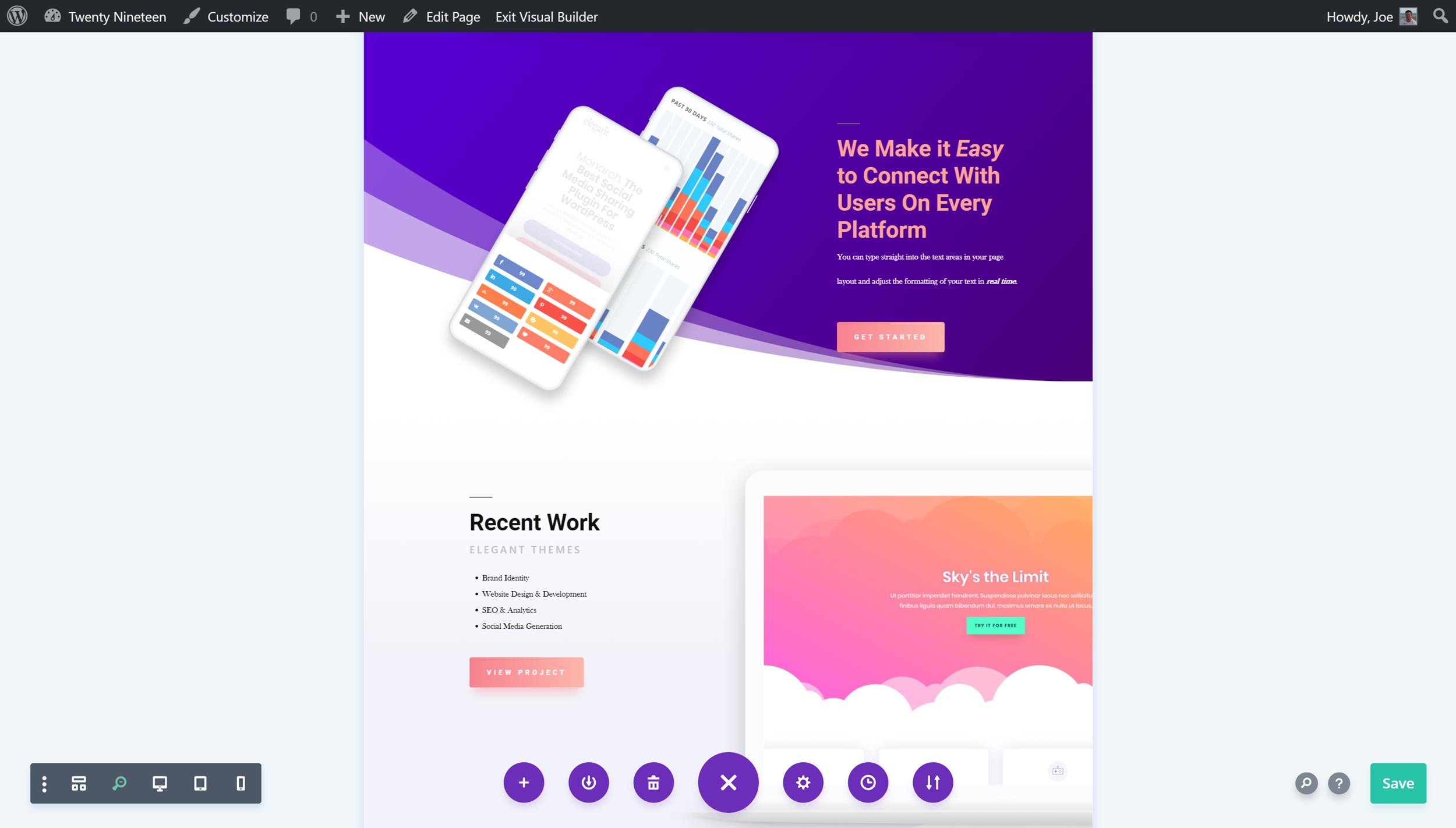 You can now zoom in and out to get a better view of your page layout.
The above features make Divi Builder feel more like a standalone web design software application than a typical WordPress plugin.
While including so much new functionality is a good thing, having an interface that's so different from the default WordPress Editor could have its downsides when it comes to usability.
With that in mind, after we've had a look at more of the best features of Divi Builder, we'll explore the user experience of this plugin.
GROWING LIBRARY OF PRE-MADE WEBSITE AND PAGE LAYOUTS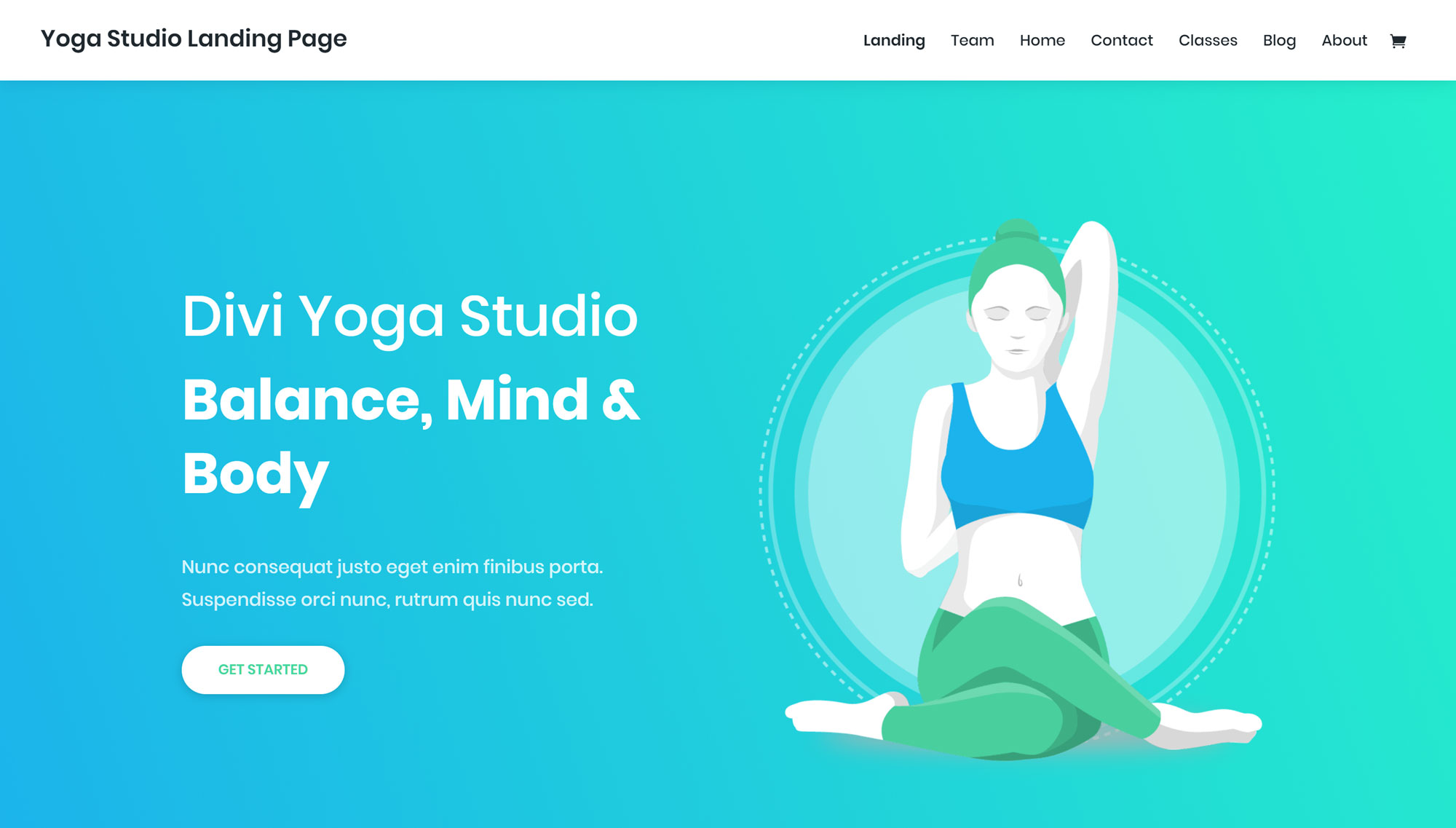 There are 106 prebuilt layout packs, each containing multiple individual page layouts.
As we've just seen, Divi Builder gives non-web designers the power to create their own advanced page designs without the need for any coding skills.
But don't worry if design isn't your strong point — this plugin also comes with a great selection of high-quality pre-made layouts that can be used as they are, or as the foundation for your own custom designs.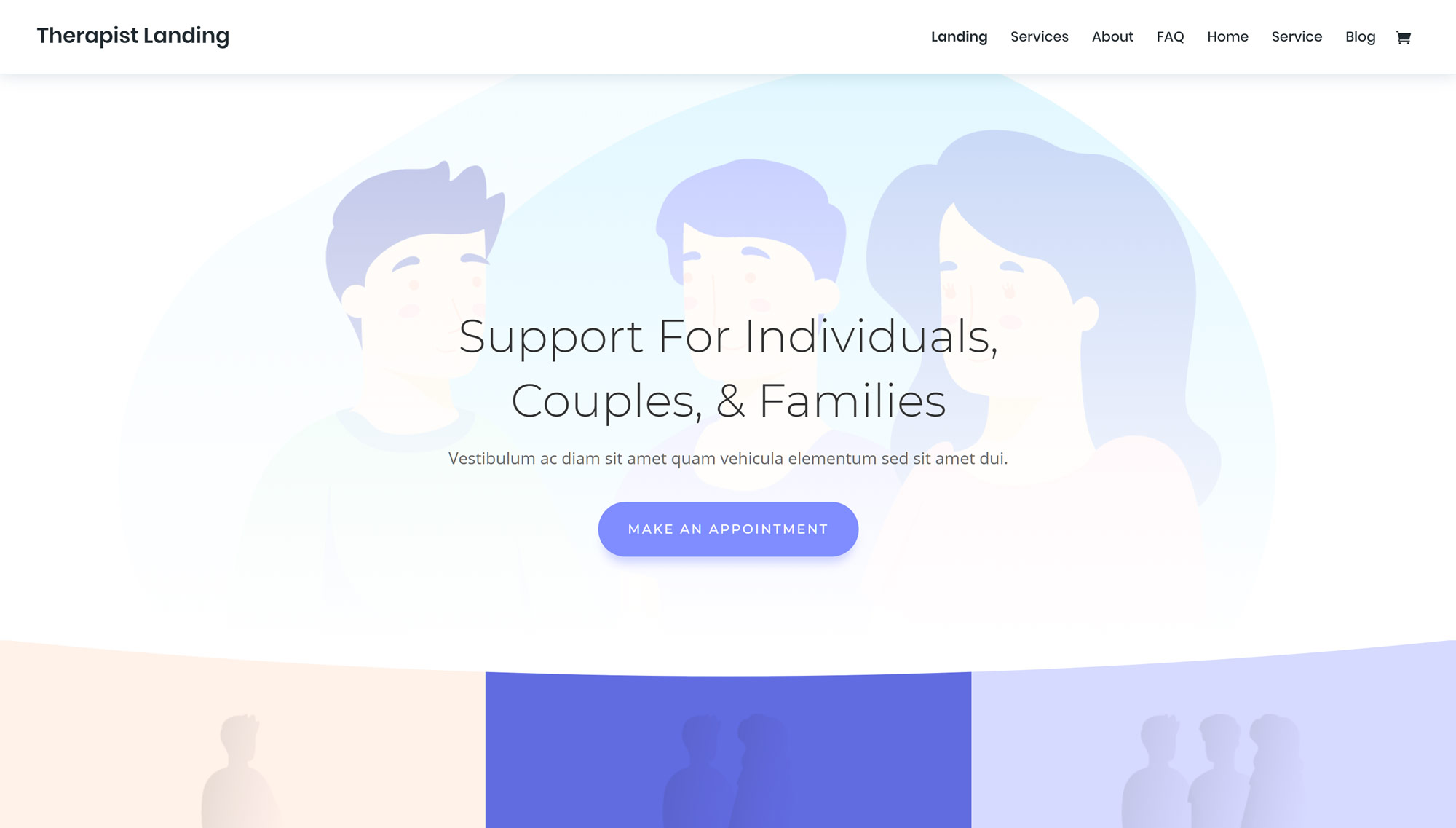 The Divi Builder layouts can all be customized through the visual editor.
At the time of writing, there were 106 prebuilt website layout packs to choose from, consisting of 791 individual page layouts. Each layout pack is focused on creating a specific type of website, including sites for agencies, freelancers, ecommerce stores, restaurants, construction companies and many more. However, they can all be easily customized to suit other projects.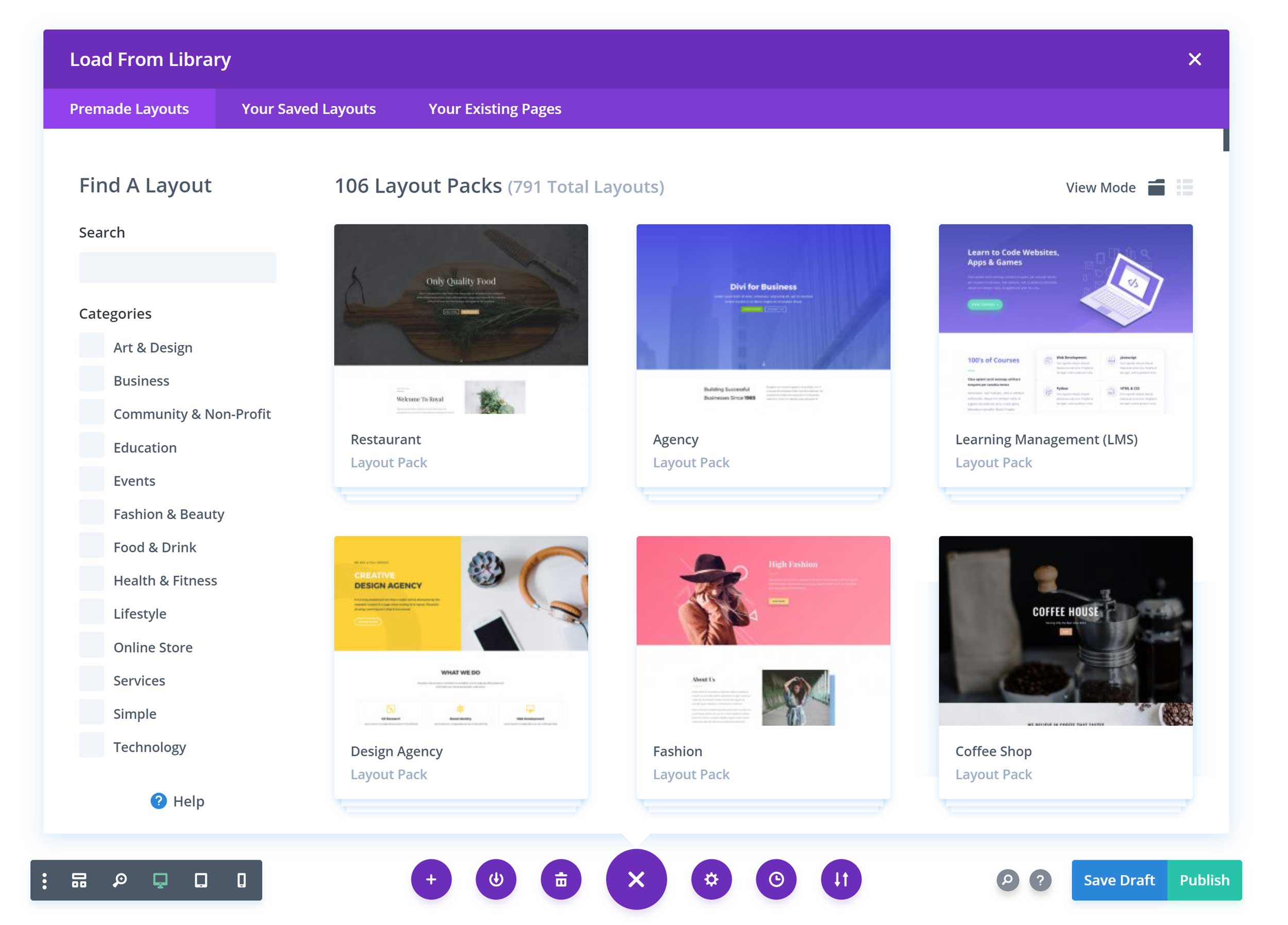 The library of website packs and individual layouts is growing all the time.
As well as creating a website with a layout pack and its individual templates, you can mix and match the different templates to build your own unique site. So, if you see a landing page in one layout pack that you like, you can easily integrate it into your website.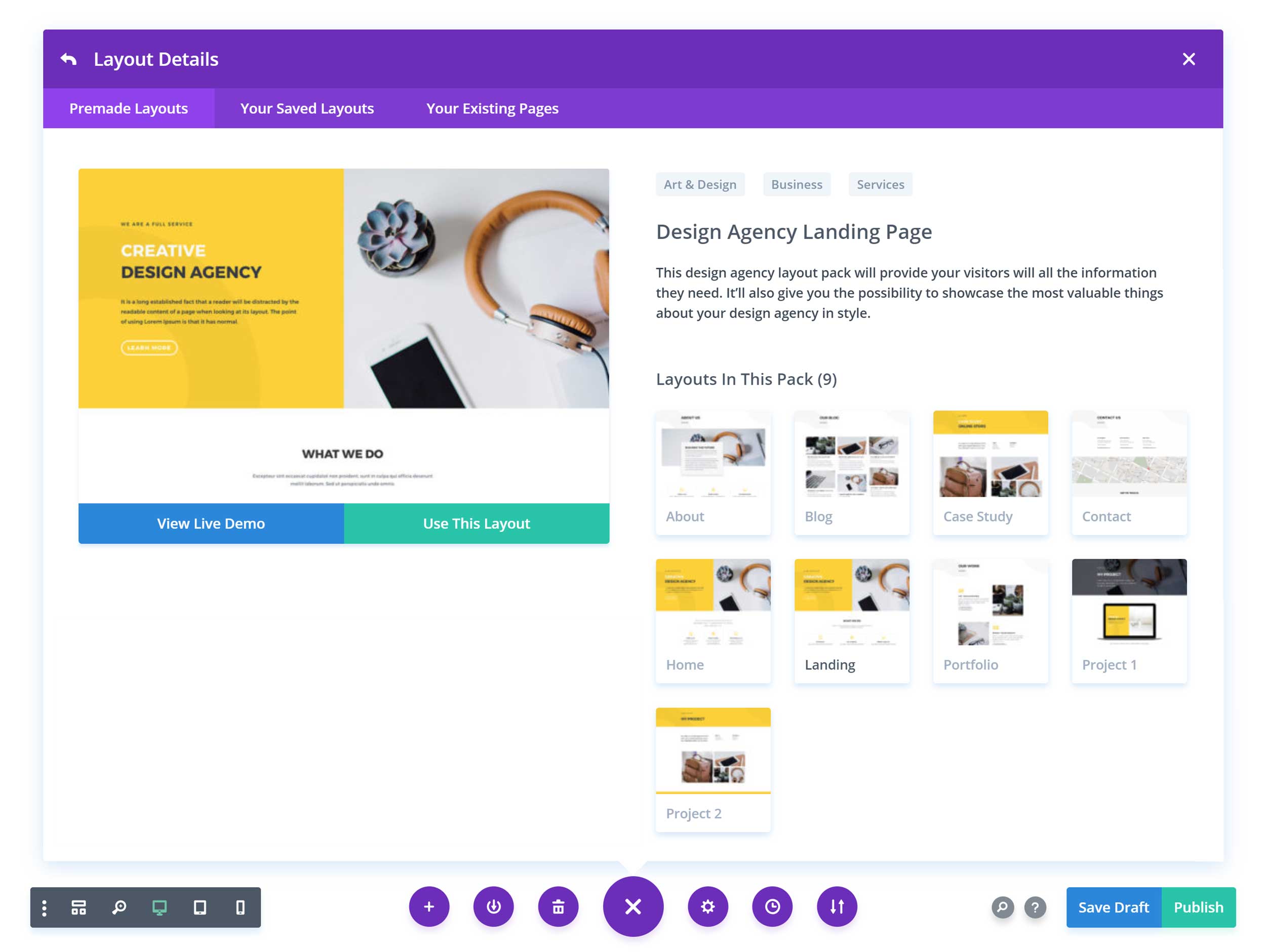 The website layout packs are made up of individual layouts that can be used independently of their pack.
Previous versions of Divi Builder only included a small number of individual page layouts, but now you get access to a growing library of complete website packages, which is another way Divi Builder compares favorably with other page builder plugins, such as Beaver Builder and Elementor.
USEFUL SELECTION OF CONTENT MODULES
Divi Builder includes more than 30 customizable content modules that can be easily inserted into your column and row layouts. That's an impressive number, but are they actually useful?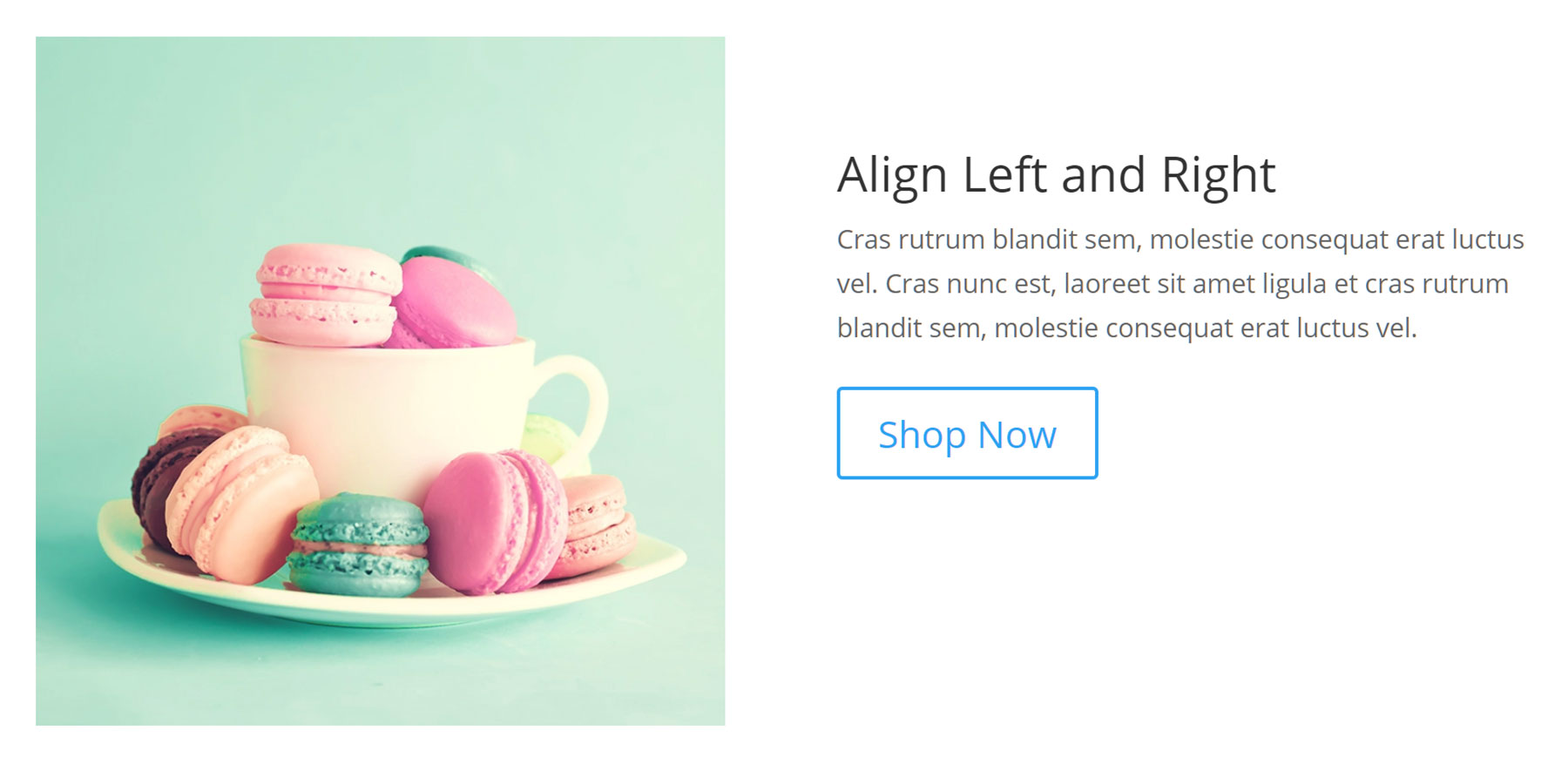 The call-to-action module can include text, images and buttons.
Some of the highlights from the content module library include call-to-action buttons, countdown timers, email opt-in forms, maps, pricing tables, testimonials, video sliders and a whole lot more.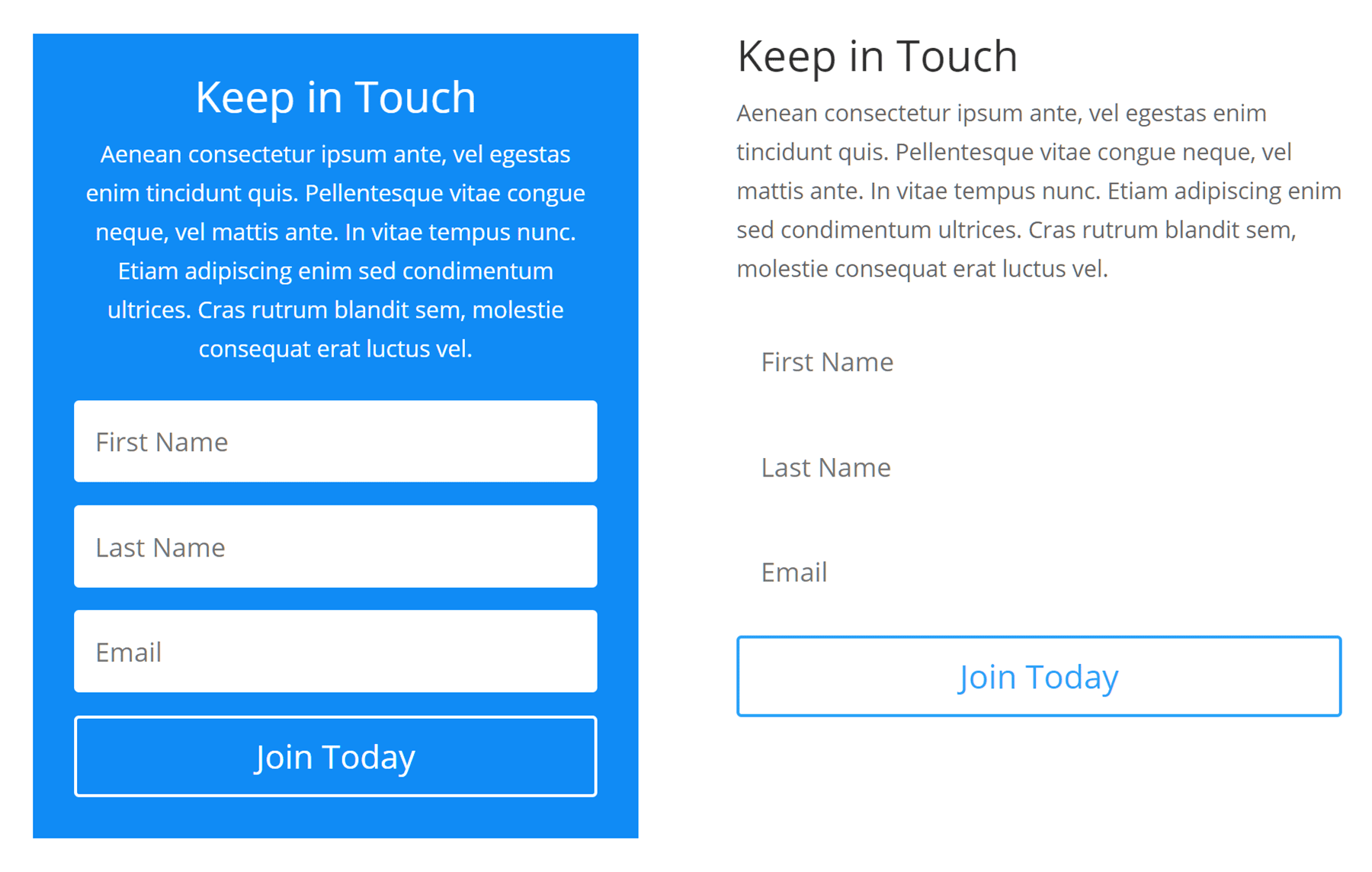 You can use the email optin module to grow your newsletter.
By activating Divi Builder on your site, you'll instantly replace the functionality of countless other free and commercial plugins in one go. This should not only reduce the load on your website, but could save you money too.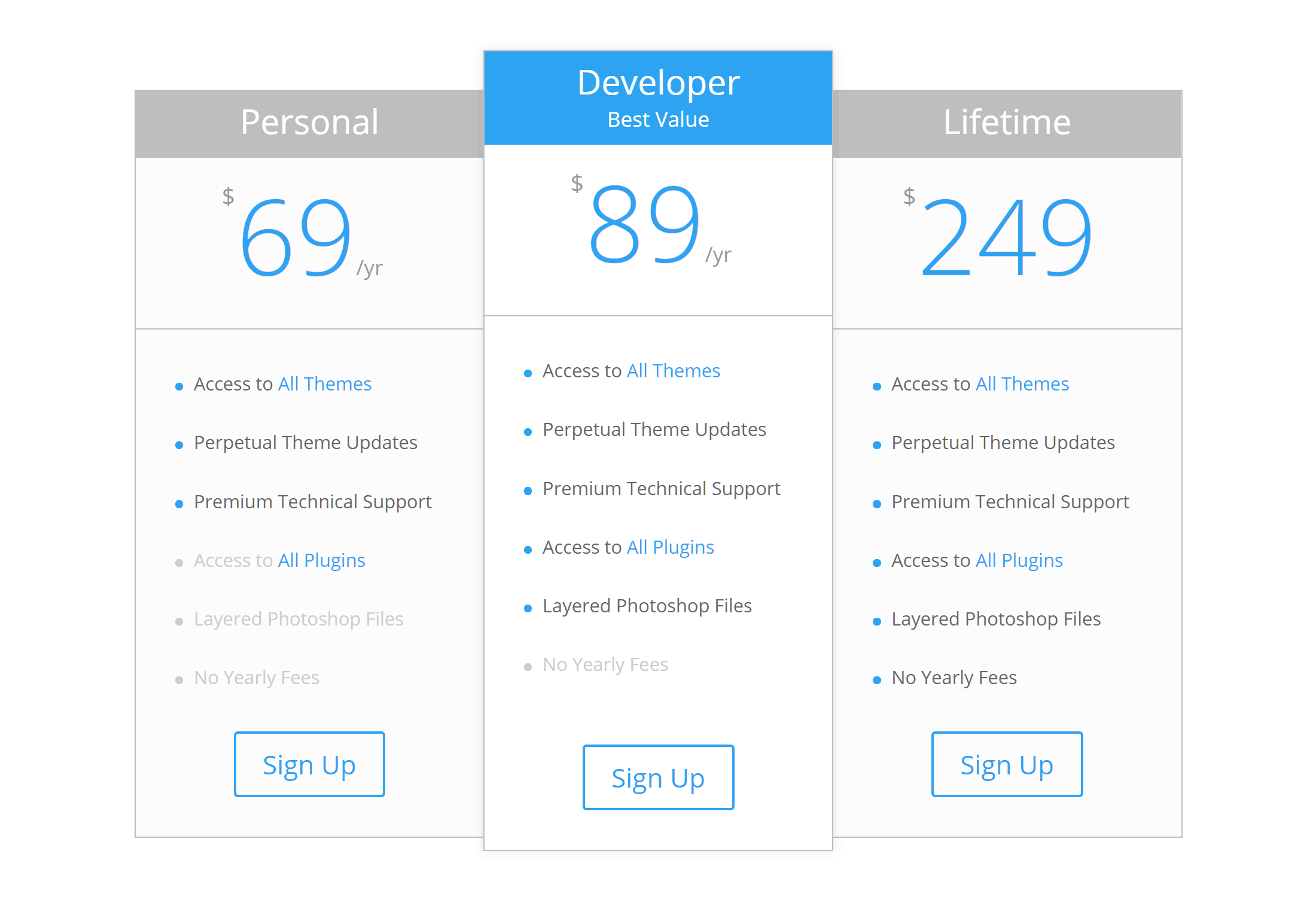 An example of the Divi Builder pricing table module.
Most of the modules come with a number of variations, so you're not stuck with the default configuration, and almost all of them have an impressive number of settings, so you can customize them to match your site and vision.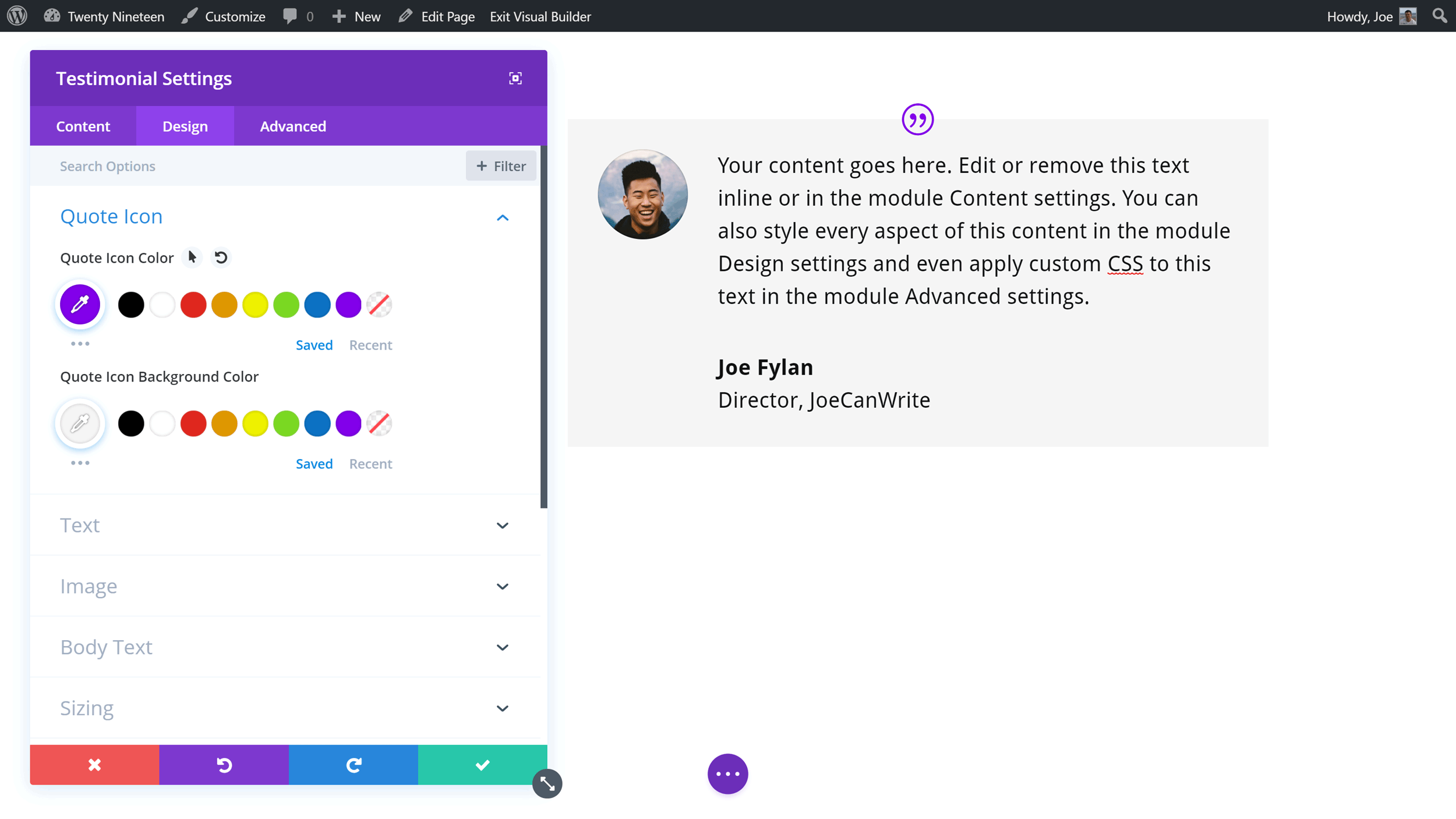 Any module you add to your page can be customized in some way.
If you want an all-purpose toolkit for building almost any type of website, the content modules from Divi Builder are about as close as you can get.
DIVI BUILDER A/B TESTING TOOL
Having this much creative freedom over your WordPress website is great, but it can be hard to know the impact your customizations will have on the actions of your visitors. While you may think your custom layout and unique color scheme will wow your audience and lead to more conversions, your visitors may disagree.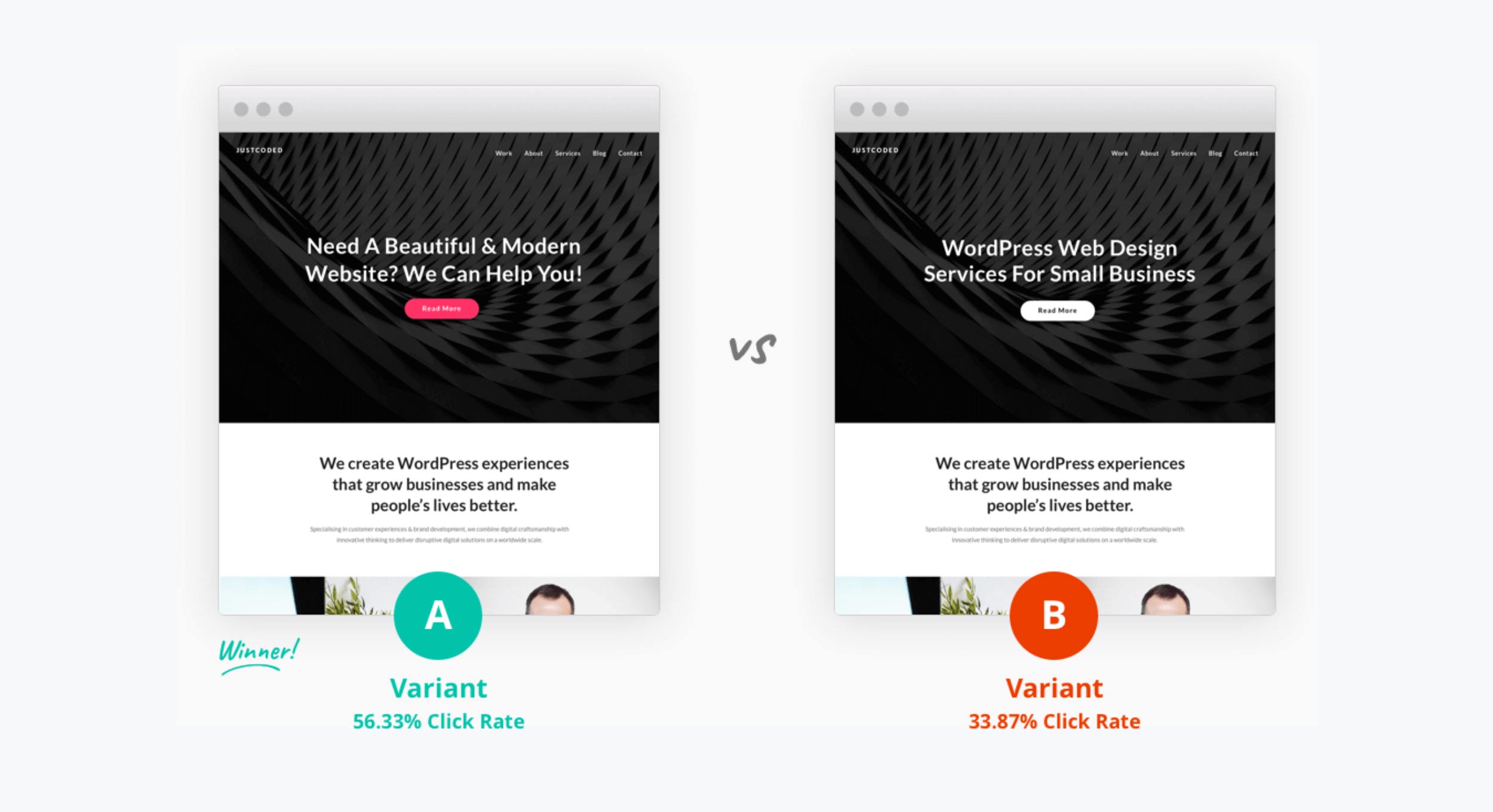 Divi Leads lets you compare multiple designs and measure how effective they are against your goals.
Thankfully, the Divi Builder plugin includes a very useful feature that lets you test your designs to see how effective they are with your audience. By using the Divi Leads A/B testing and conversion optimization tool, you can try out different content and design variations to see which one produces the best conversion rate.
With the Divi Leads feature, you can quickly create multiple variants of an element on your page, such as a button, banner graphic, or pricing table, and then, after specifying a goal, see which one your audience responds to most positively.

You could quickly create two variants of a button and see which one gets clicked the most.
For example, you could create two different variants of a button on your page, each displaying different text. Divi Leads then monitors the performance of the buttons against your chosen goal to see, for example, which button is clicked more often by your visitors. When enough data has been collected to show which variant is most effective, you can end the test and display the button with the highest goal conversion rate, then disable the other variants.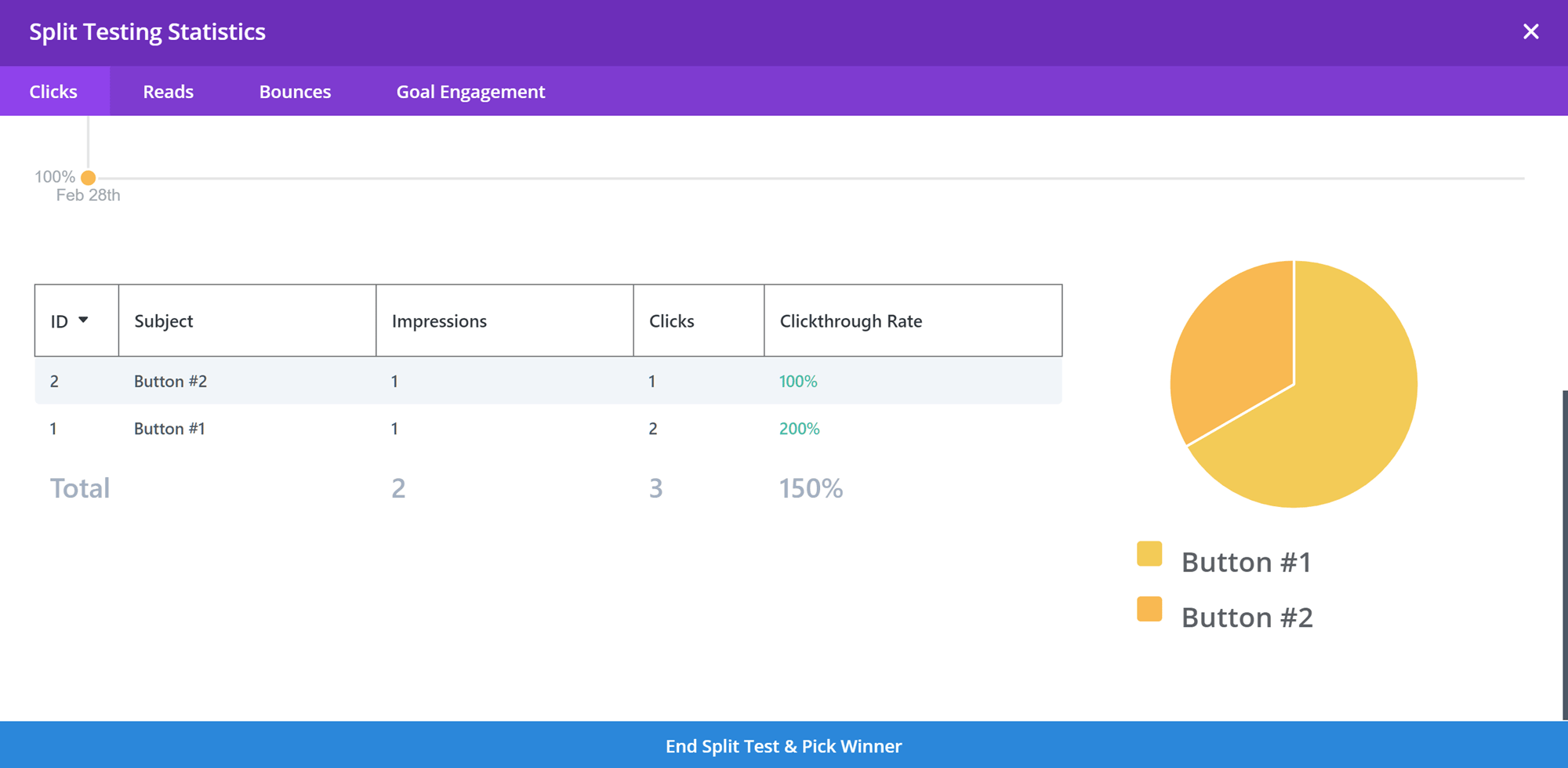 The Divi Leads split test results make it easy to see the winner.
The results provided by the Divi Leads optimization feature are detailed yet easy to understand, making it clear which variant delivered the best results.
If you're trying to achieve a particular goal, such as generating sales, clicks on a particular link or a lower bounce rate, this feature will be invaluable when optimizing your site.
DIVI ROLE EDITOR
Divi Builder ships with a role editor that makes it easy to control which types of users can access the different elements of the builder. If you have co-authors writing for your blog and you don't want them to start creating custom layouts for their posts, then you'll appreciate this feature.
Alternatively, you may want your co-authors to be able to use certain modules from the builder, such as full-width headers and images, but not other modules. Either way, with the role editor you can control exactly who can do what.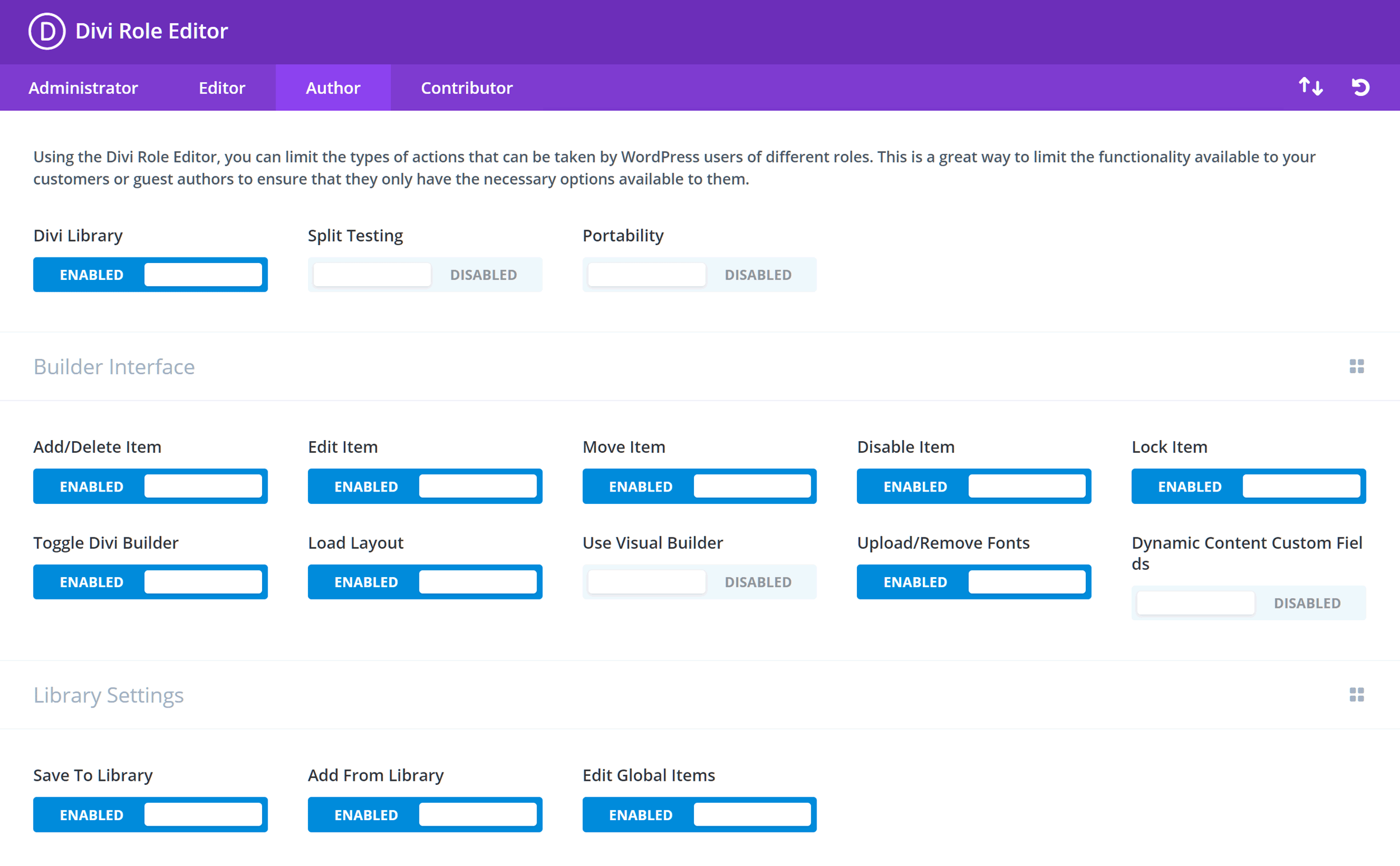 You can use the default WordPress user roles to control who can use what parts of Divi Builder.
If you're a web designer and are worried about a client breaking the custom designs you've built with Divi after handing over their site, the role editor will help to reduce the chances of this happening.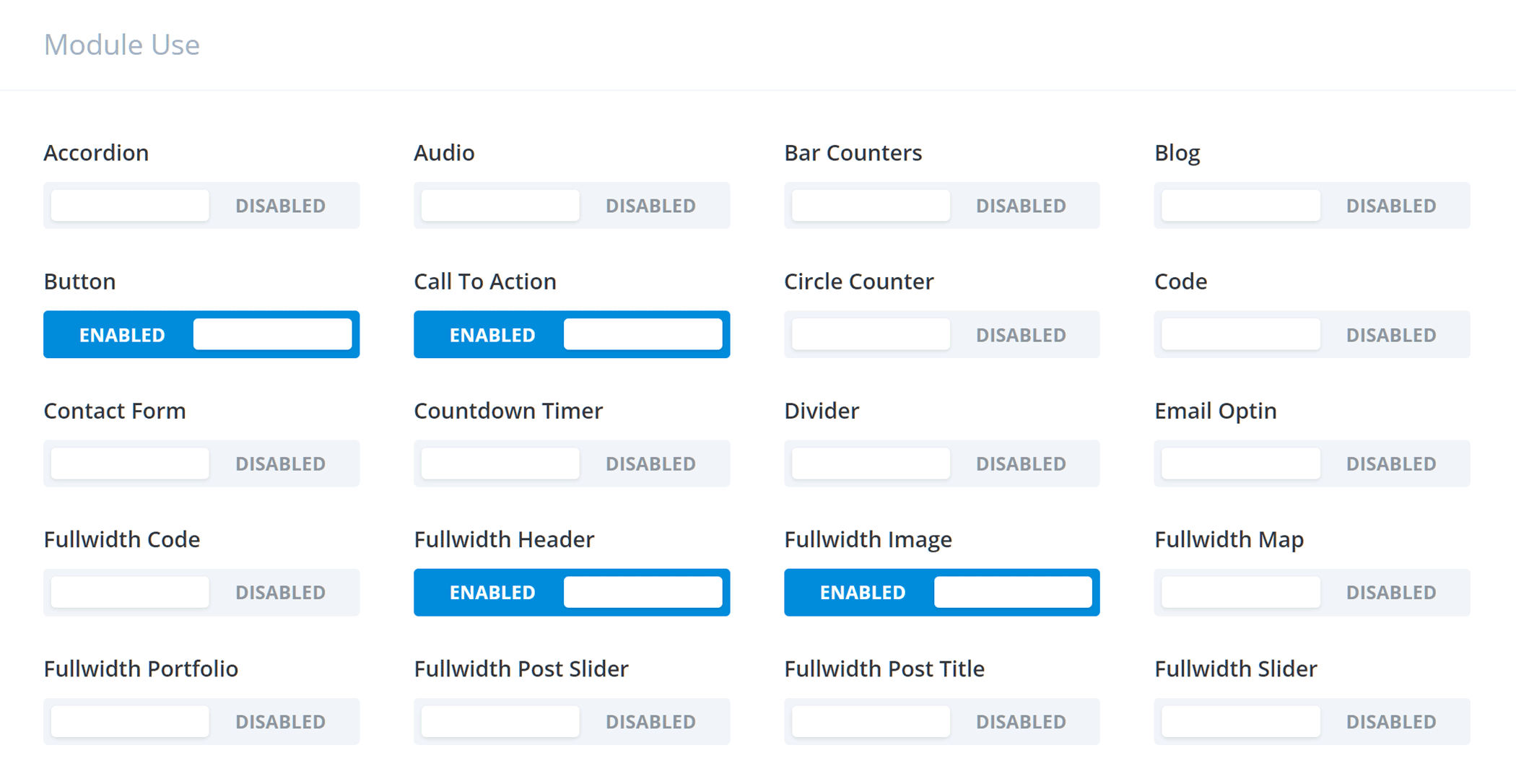 The role editor gives you detailed control over which modules are available to your users.
The settings of the role editor are highly granular, so it's not an all-or-nothing approach. By selecting a WordPress user role, such as author, you can define which elements of the plugin, if any, they can make use of.
A DIVI THEME EXIT STRATEGY
If you're already using the Divi theme — which includes the Divi Builder functionality — then the good news is this plugin gives you an easy way to switch themes without breaking all of your custom designs and page layouts.
By activating the Divi Builder plugin on your site, but switching away from the Divi theme, you now have an exit strategy for leaving the Divi theme behind (not that there's any reason to stop using the Divi theme, but it's nice to have options).
It's worth pointing out that any pages created with the Divi Builder will be broken if you disable the plugin on your site. While this is to be expected from this type of tool, it's worth mentioning, as theme and plugin lock-in is a serious issue, and is something you should take into account when choosing a new product.
Thankfully, with the pricing plans available for Divi Builder — which we'll get to shortly — you won't have to worry about being tied into expensive contracts to keep your site functioning as it should.
Divi Builder Visual Editor User Experience
In this section of our review, we'll take a quick look at what it's like to use this plugin to create custom layouts and page designs for your WordPress website.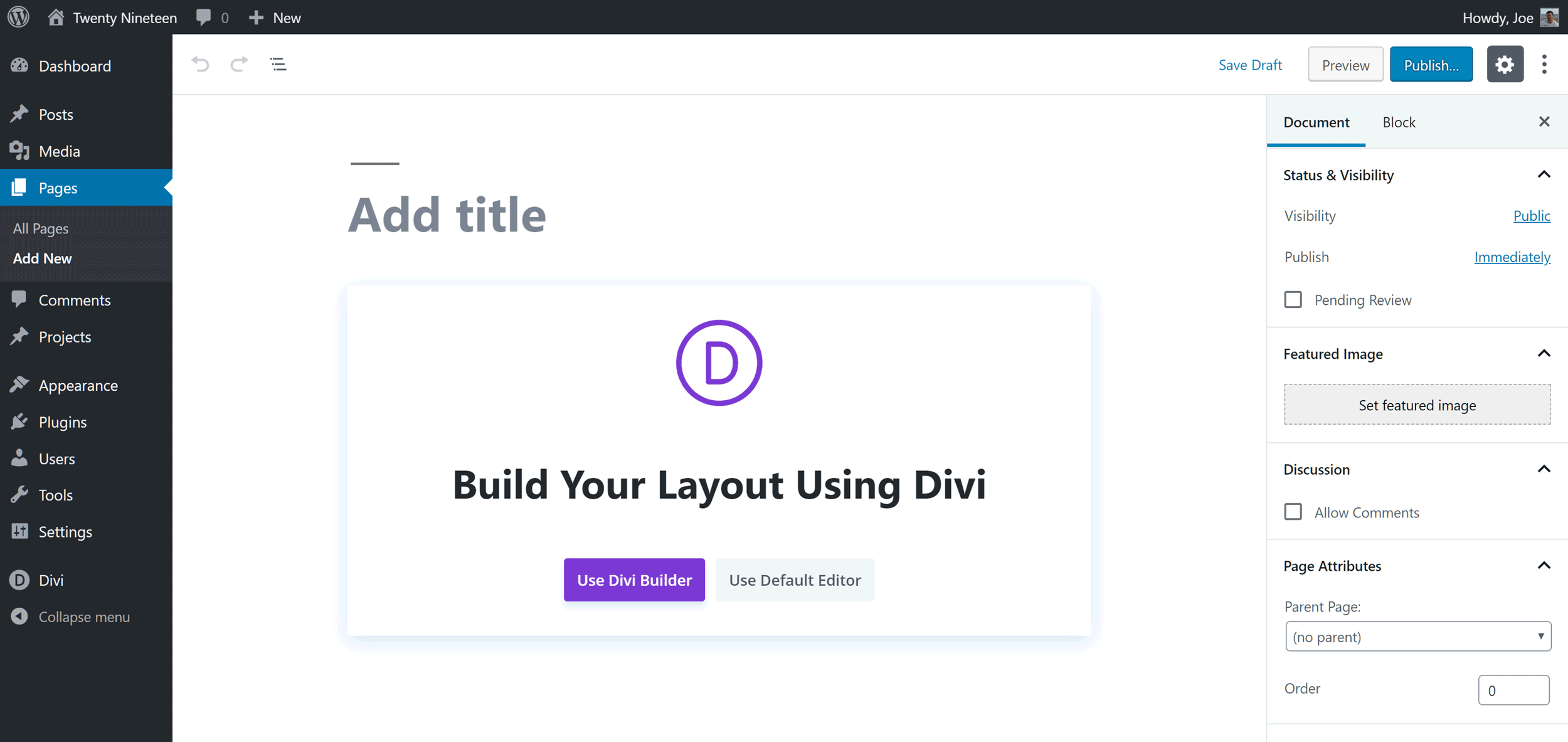 Each time you create a new post or page you have the option of using the default WordPress Editor or Divi Builder.
As Divi Builder is very different from the standard WordPress Editor, even the most experienced WordPress users may find getting started with this front-end visual content builder a bit challenging.
To help overcome this, there's now a detailed tour you can take after launching the Divi Builder for the first time, which walks you through the main features of the plugin.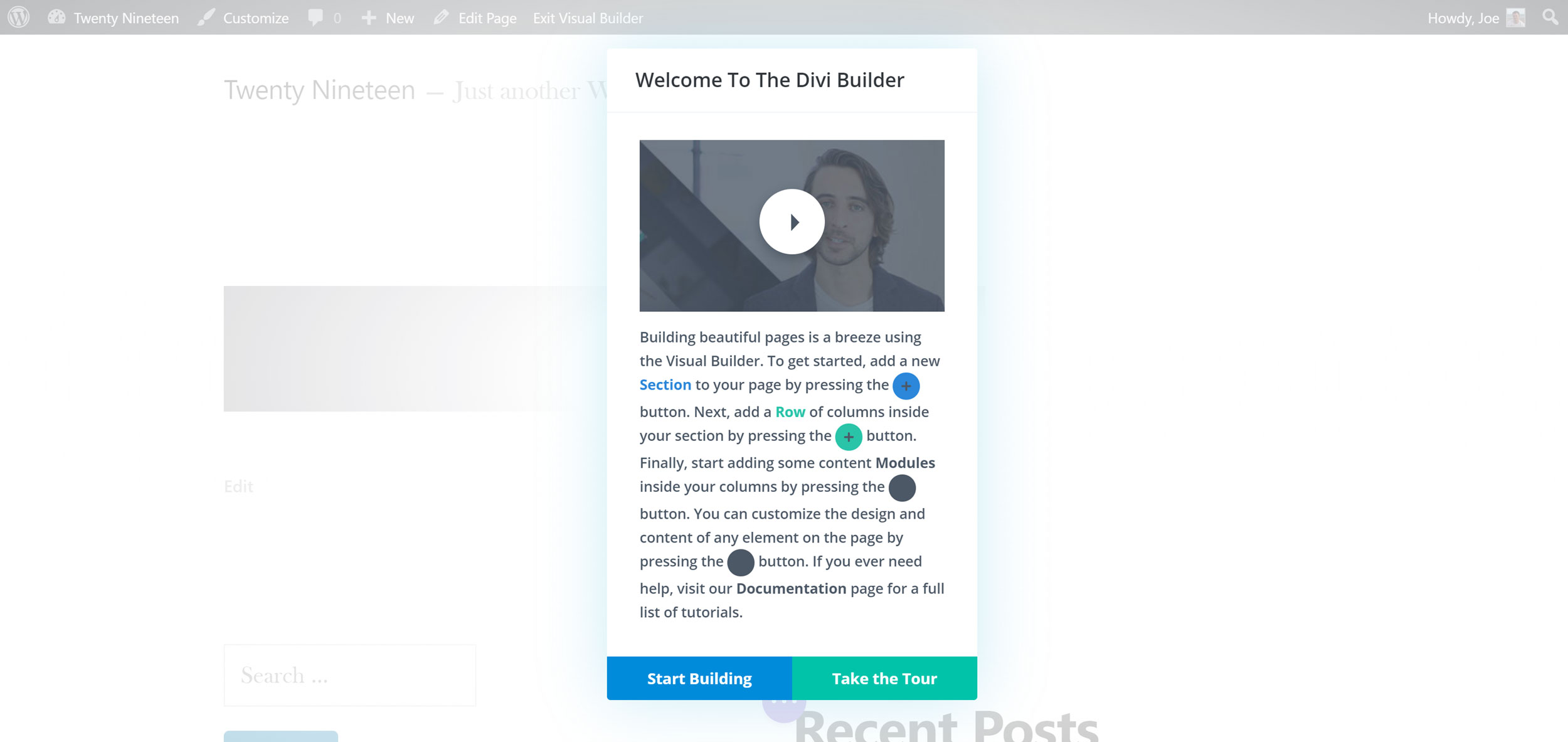 The welcome tour helps new users to get started with Divi Builder.
Once you've taken the tour or opted to skip it, you're presented with the option of starting with a blank page, loading a pre-made layout or cloning an existing page.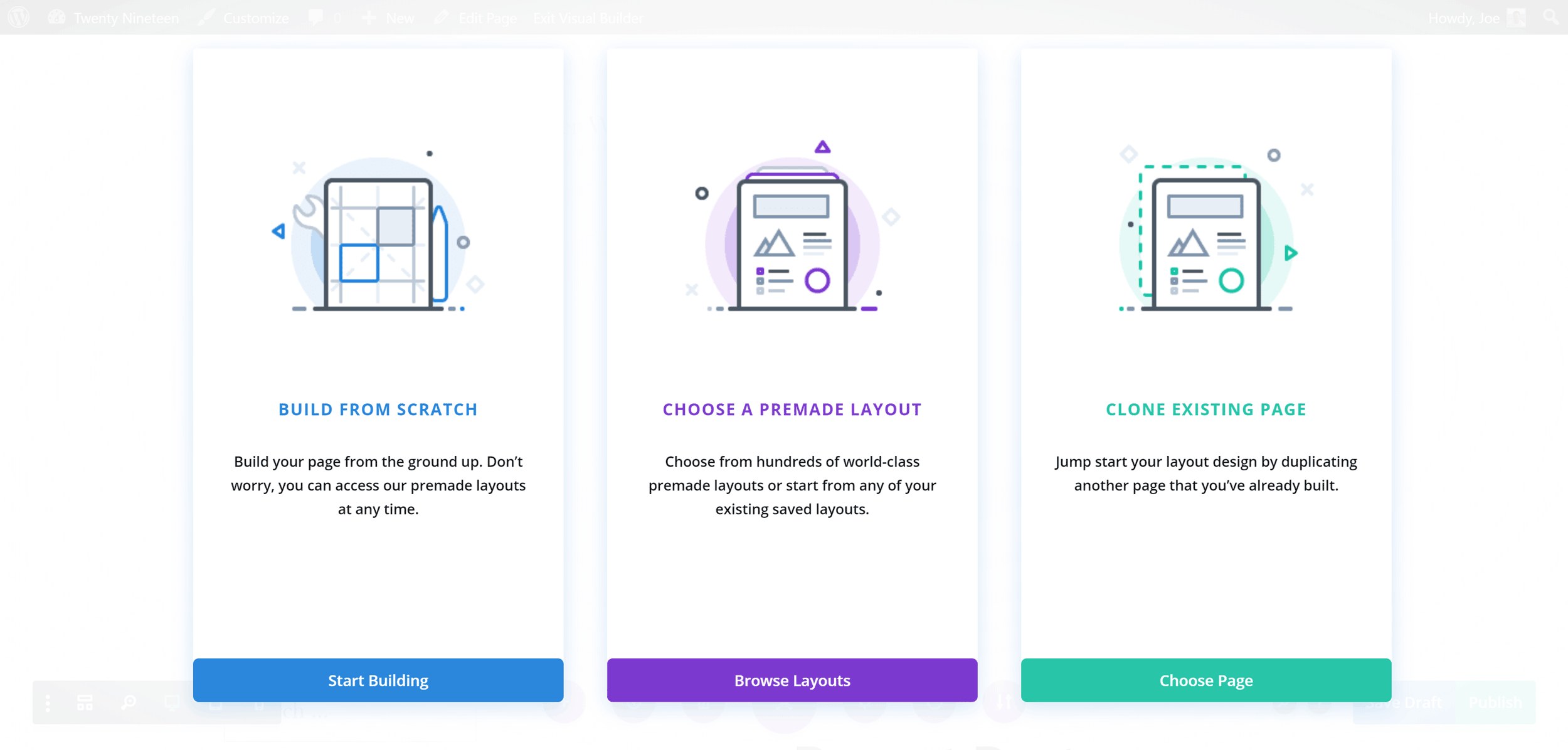 You have three main options for creating a page layout with Divi Builder.
Whether you choose to build your page from scratch or load a template, as you can see from the screenshot below, you're only working on the page area in WordPress, with the header, sidebar and other areas of your chosen theme on display.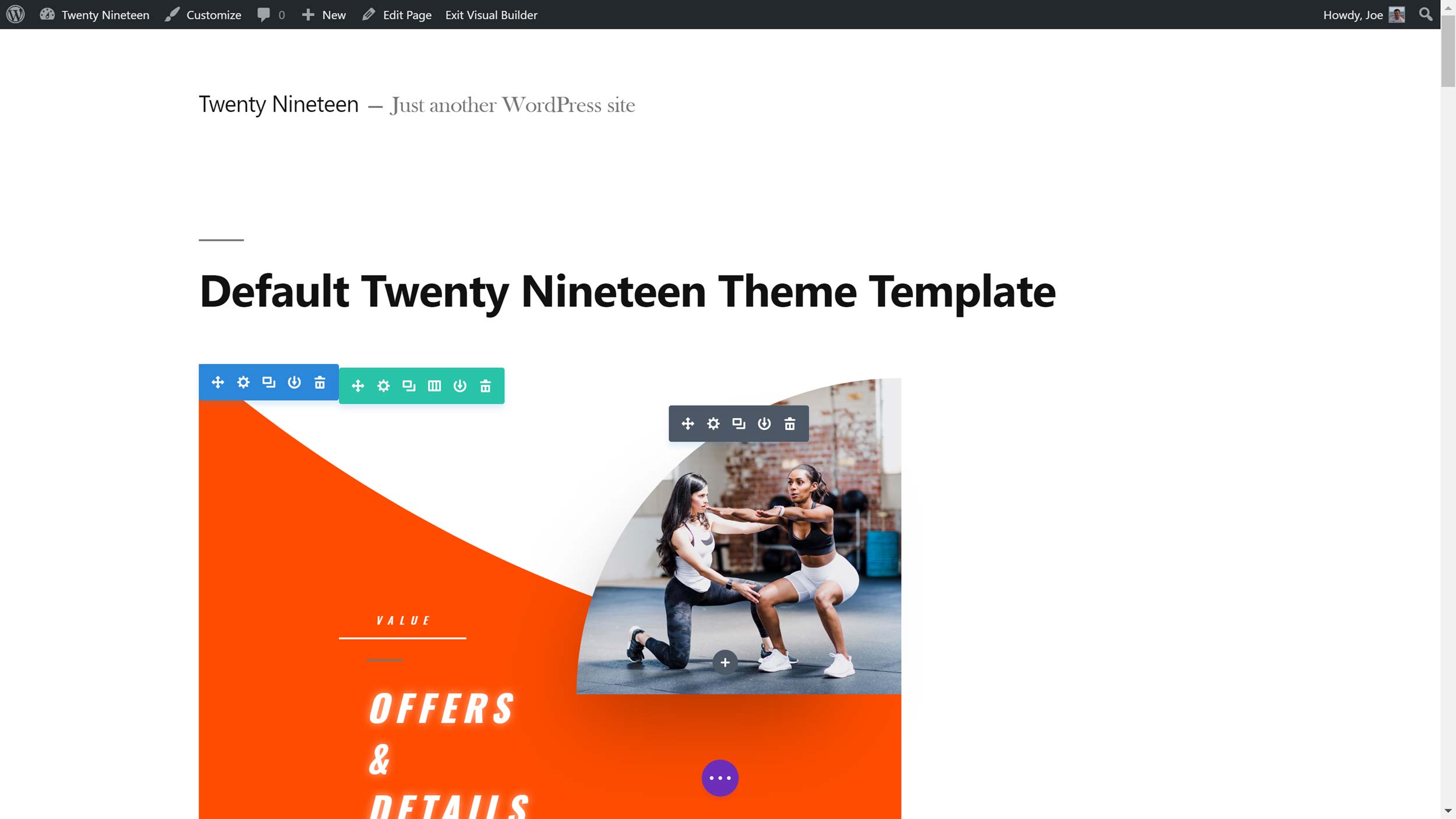 If your theme doesn't have a full-width template, it will limit the size of your page designs.
Some WordPress themes do include a full width or full-screen template that allows you to hide the header, footer and sidebars on the page you're working on, so you can create full-screen pages, such as a homepage or landing page.
But if your theme doesn't, as is the case with the latest default WordPress theme Twenty Eighteen, you can install a free plugin such as Fullwidth Templates to add them to your site.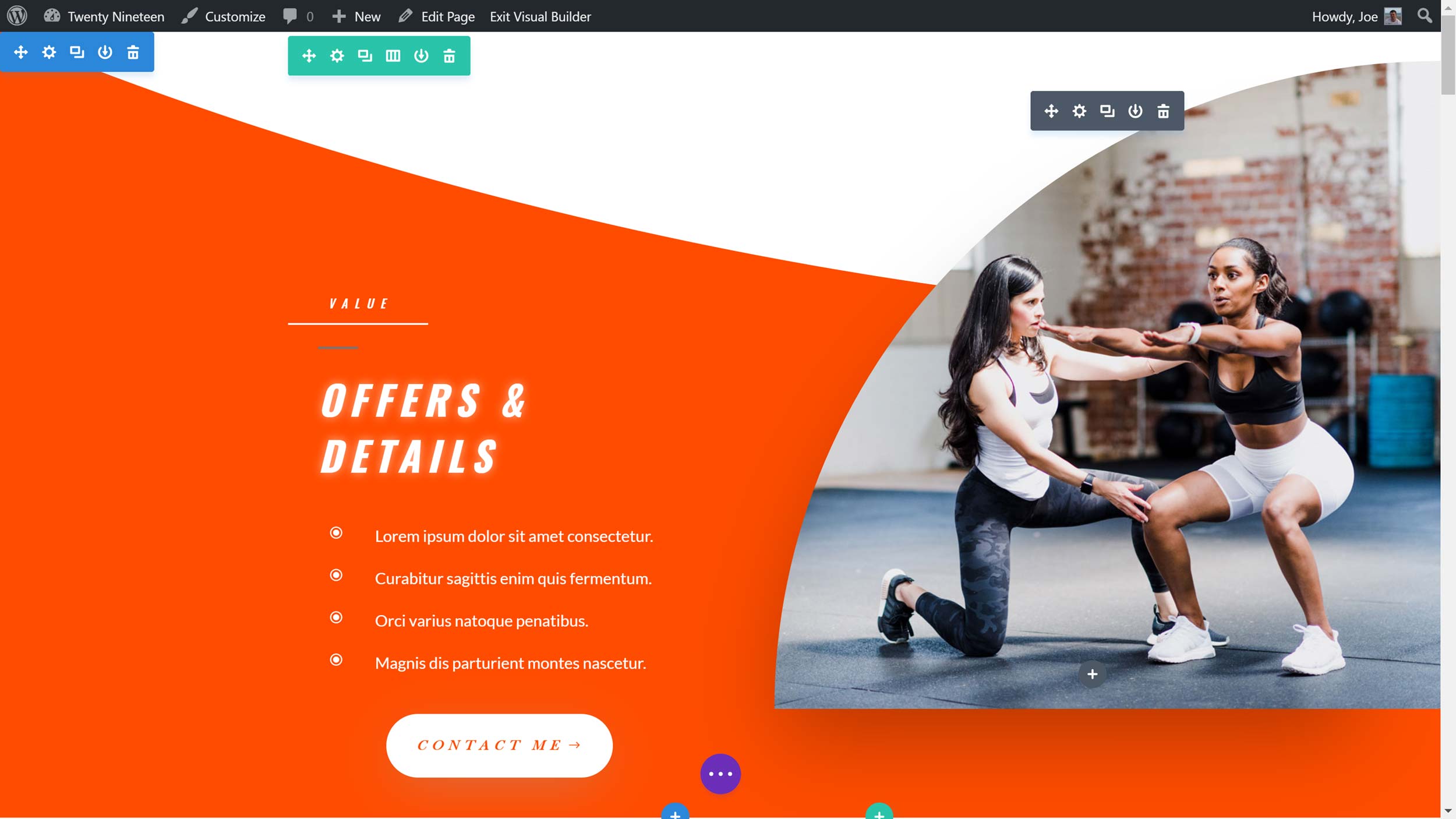 With the right template, you can use Divi Builder to create full-width page layouts, without including your theme's header and footer.
Whether you want to create a full-width layout or not, the next step is to insert a row into your page. As the rows can be divided into multiple columns, Divi Builder gives you a good selection of column combinations to choose from.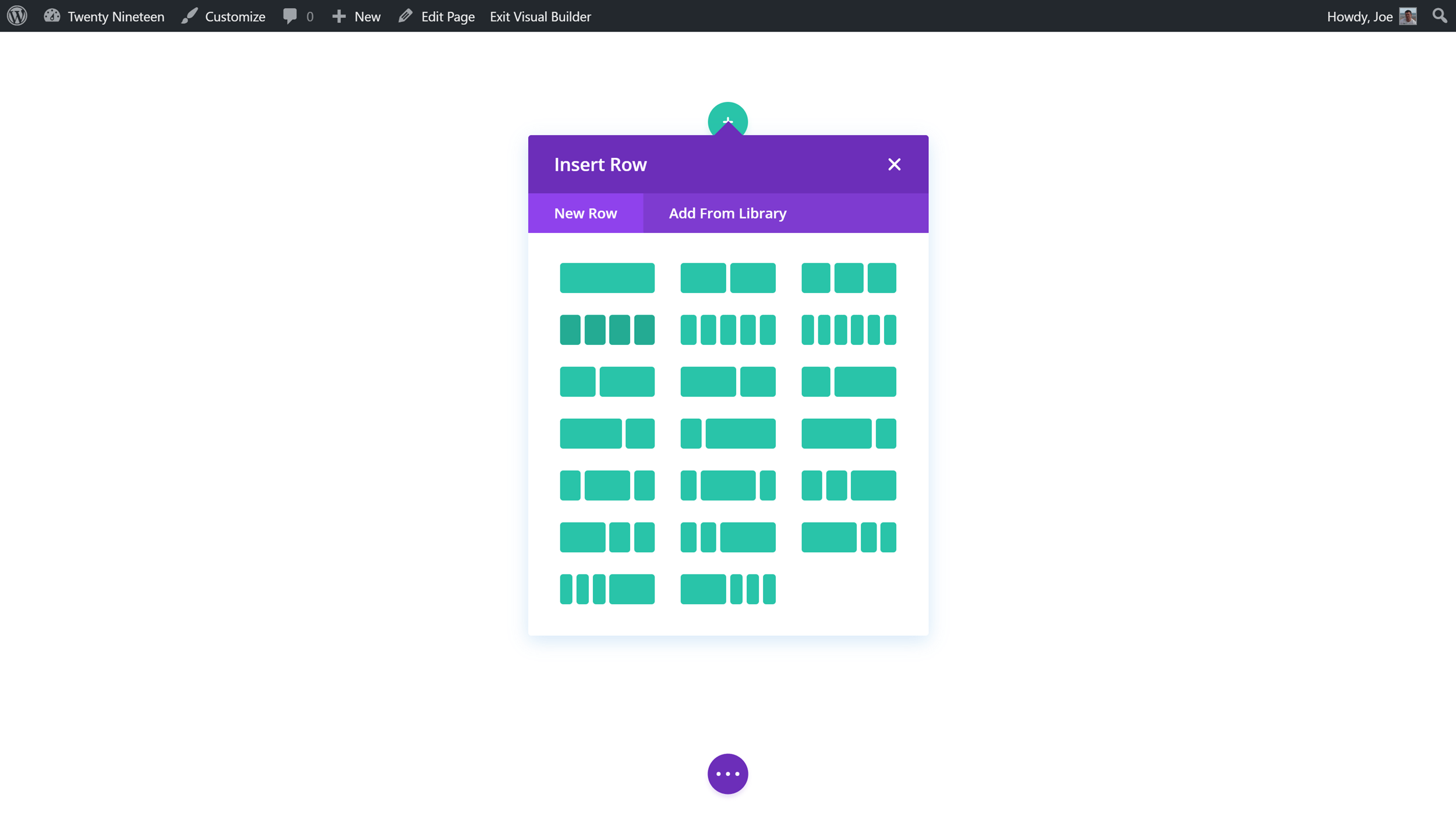 Page layouts created with Divi Builder consist of rows, columns and modules.
Once you've inserted a row, you're prompted to insert a module into your layout. As we'll see later on in this review, there are an impressive number of modules to choose from.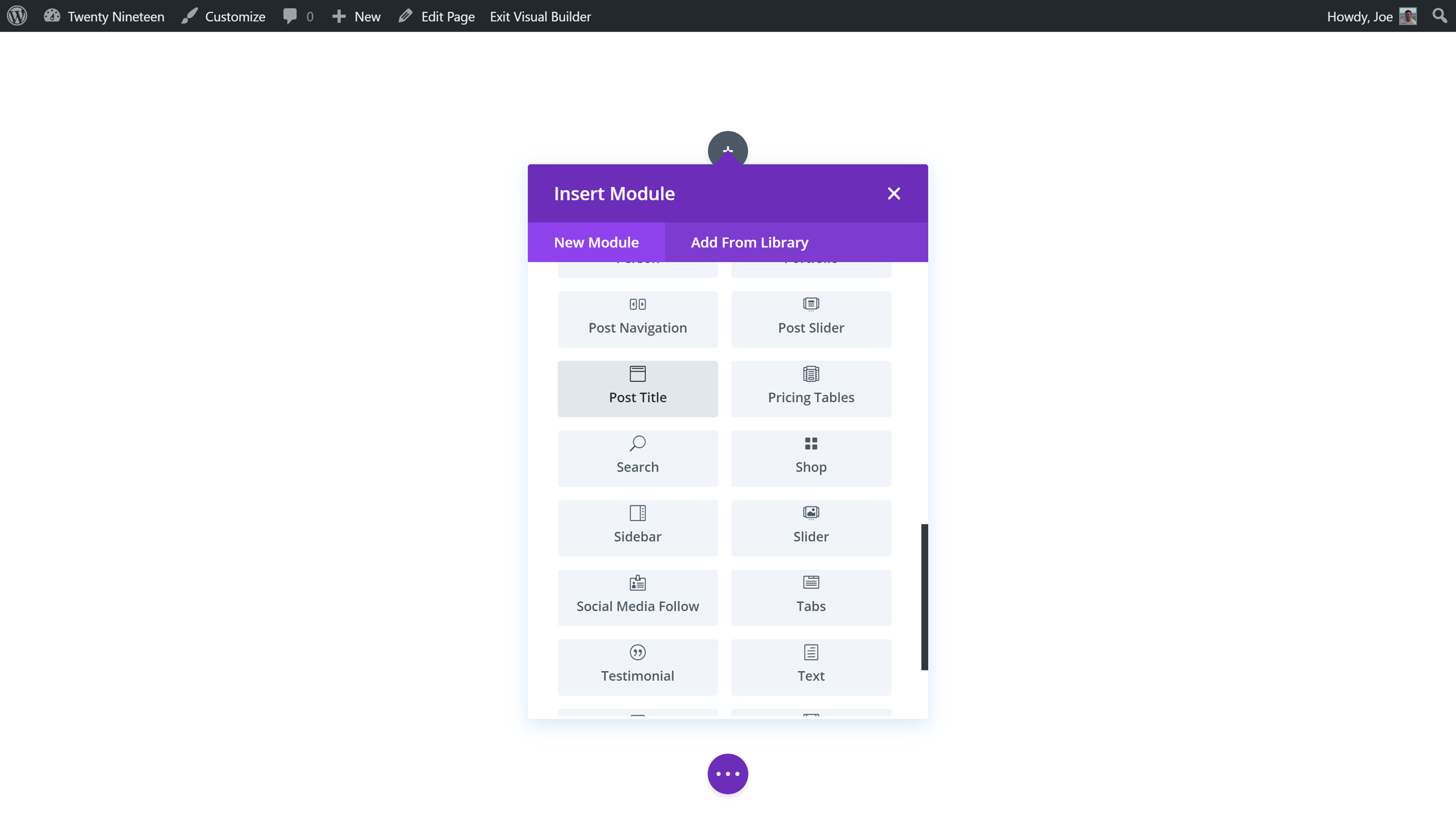 Divi Builder comes with a wide range of modules for your layouts.
After adding a module to your page, the settings for that instance of the module are displayed. One of the main selling points of Divi Builder is that it gives you a lot of control over how your pages, and the modules they contain, look and function.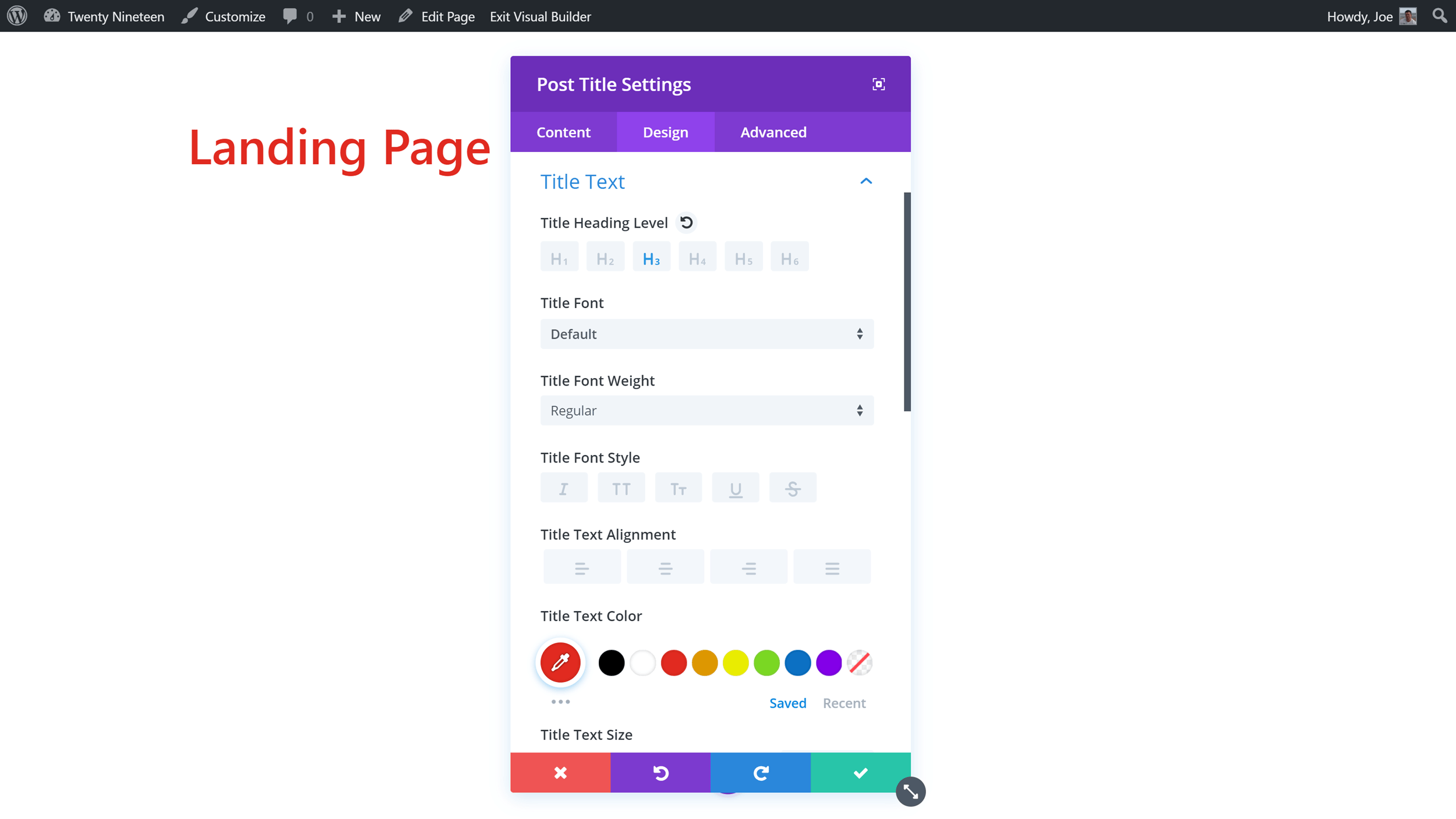 Any changes you make to a module are instantly displayed on the page.
To help save time, you can search the settings panel to find the exact controls you're looking for, rather than clicking through all the tops and dropdown menus. You can also increase the size of the panel to display more controls. As Divi Builder gives you a live preview of the page while you work, any changes you make to the settings are instantly applied to the module you're working on.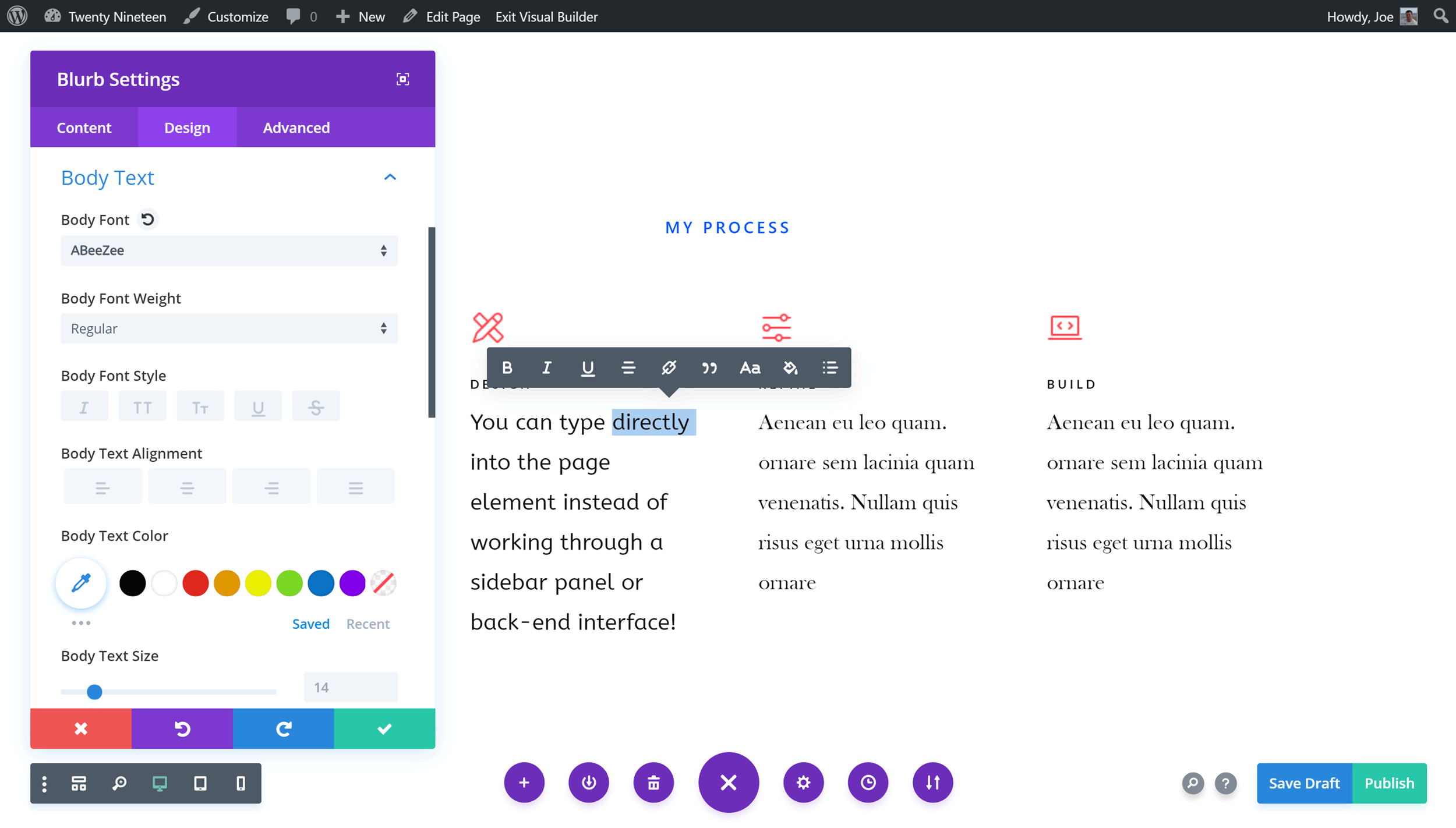 Any changes you make, including text editing, are applied to your page design in real time.
As the next step in the page design process is instantly displayed in the Divi Builder interface, there's never any confusion about what you should be doing. By the time you've followed all of the prompts and taken the appropriate action, your page should be starting to take shape. Thanks to this, something that could have been confusing (learning a new interface) feels very straightforward.
That's not to say Divi Builder is a tool you can instantly master. At times, it's not immediately clear what some of the user interface elements do, such as those displayed along the bottom of the screen.

The Divi Builder interface is unique, so it will take time to master.
Thankfully, there are helpful hover-activated tooltips, as well as a search tool to help you to find the settings you're looking for. However, it will probably take you a while to know exactly where to look, or even what to search for when trying to complete a specific task.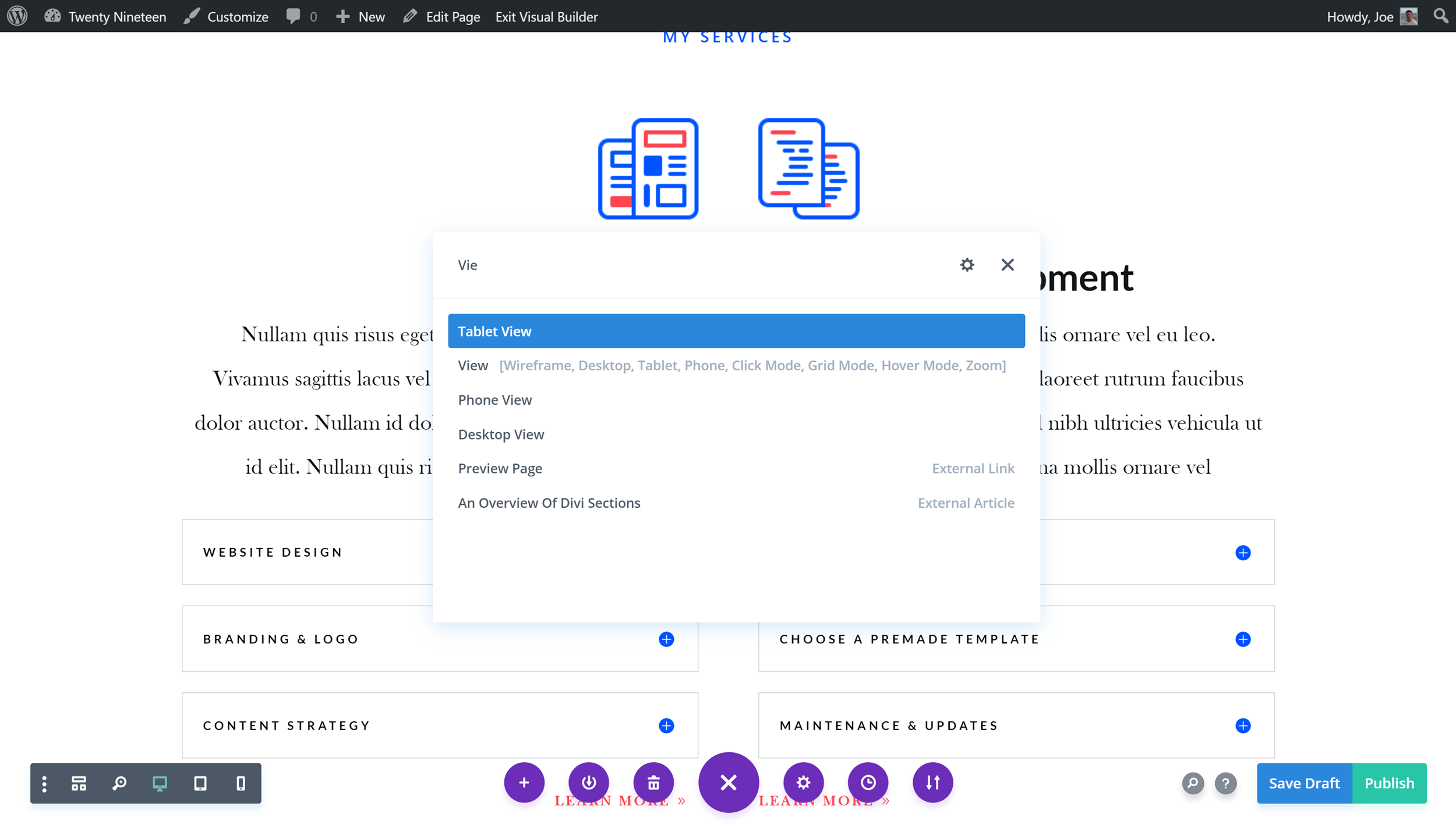 Features such as the search tool should help you to find the settings you're looking for or links to relevant help pages.
That being said, as Divi Builder is a powerful tool that really can allow you to unlock the design of your WordPress website, it shouldn't be too surprising to learn that it will take some time to fully get to grips with this new way of working.
Personal Highlights of Divi Builder
While there are many great features to be found in the Divi Builder plugin, there are a few aspects of this tool that are personal favorites of mine.
FULL-WIDTH CONTENT
Being able to display full-width images and other types of content (that extend beyond the edges of the post container) is a design feature I've seen used to great effect on some well-known blogs.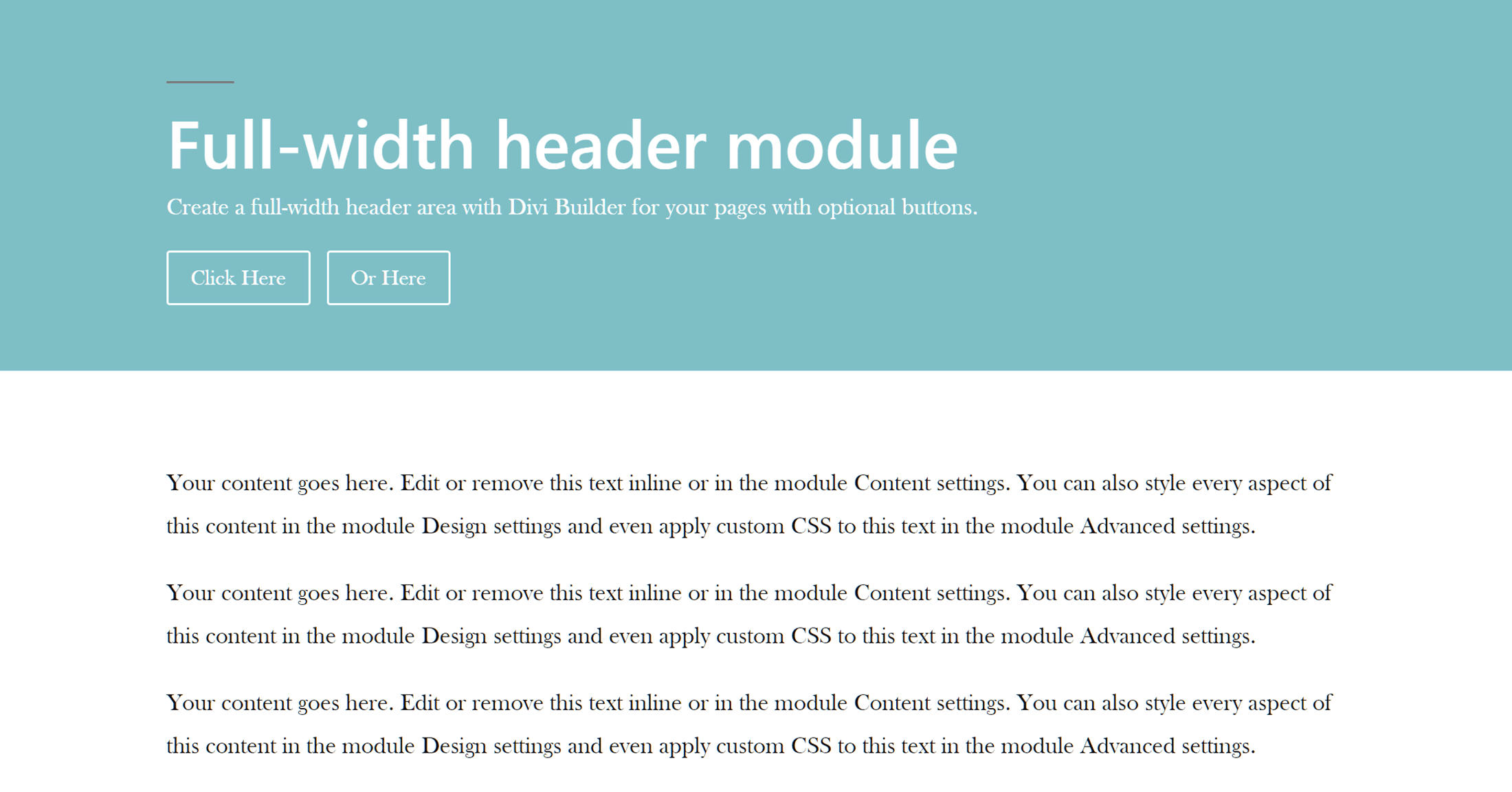 Divi Builder includes a selection of full-width modules for your page layouts.
Now, there's no need to change themes or start hacking your template files to be able to add full-width content to your posts.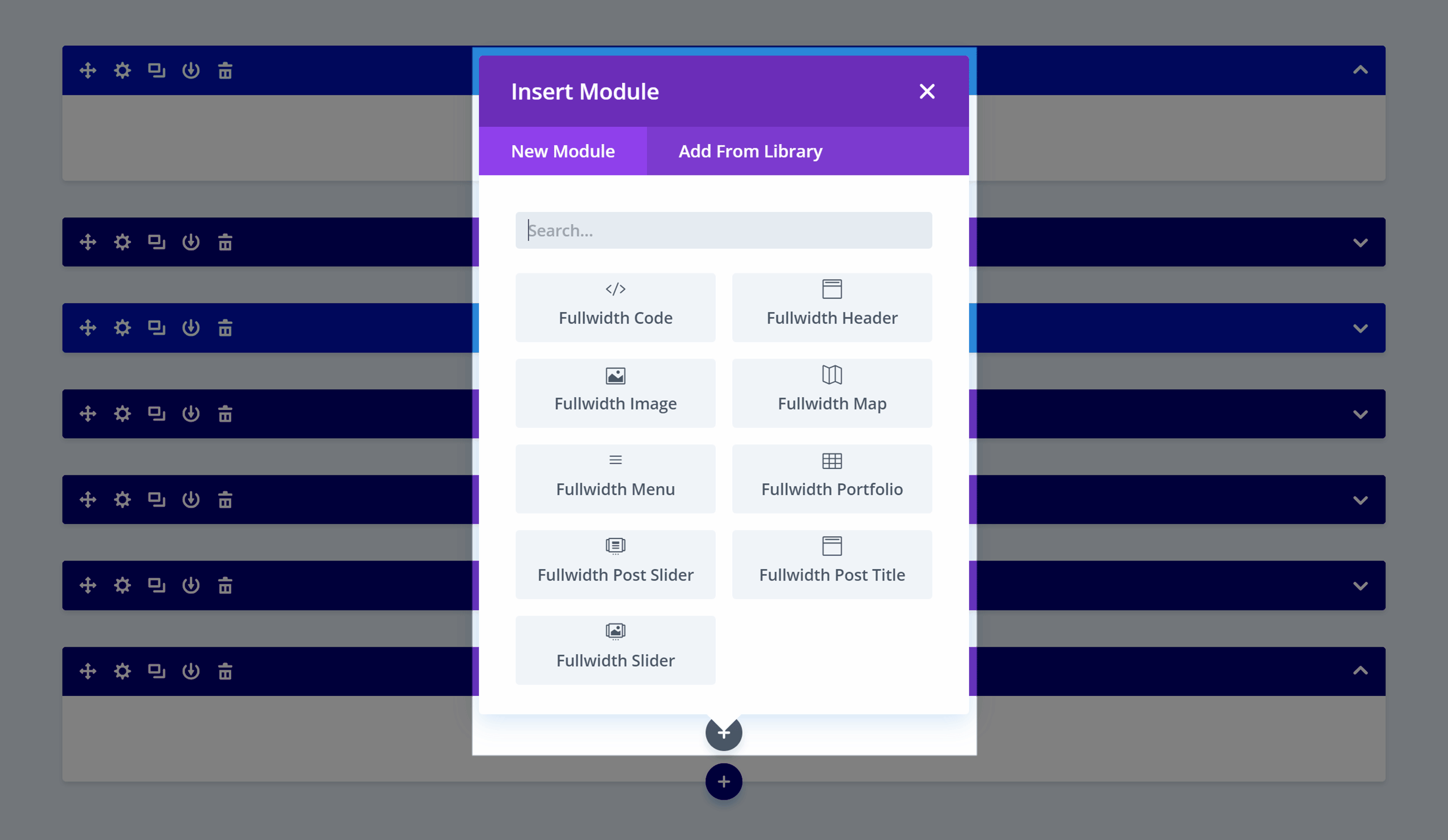 Divi includes a number of full-width modules that can be added to the full-width sections of your page.
Simply insert a full-width section to the builder, then add a full-width module and the appropriate content to it, and you're done. This can include images, videos, text, headers, menus and more.
However, how well this effect works will depend on your chosen theme. Breaking out of the post container isn't easy, and, with some themes, it doesn't work as well as it does when using the Divi theme. That said, you should be able to overcome this by adding your own full-width templates, either by creating your own or installing a suitable plugin.